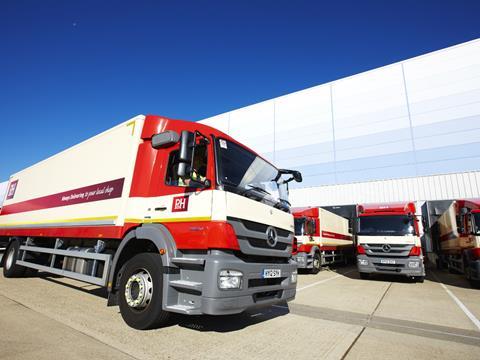 Palmer & Harvey significantly understated the extent of its losses in the 2015/16 financial year after a series of "omissions" and "misstatements", according to a report into the collapse of the wholesaler by PwC.
The administrator, which was appointed at P&H in November last year, said management at the tobacco and food wholesaler had intended to restate accounts for the 52 weeks ended 2 April 2016.
However, P&H went bust before it filed accounts for the latest financial year for the 53 weeks ended 8 April 2017.
Accounts at Companies House for 2015/16, which were signed off by auditor KPMG, showed EBITDA of £21.4m and pre-tax losses of £16.4m – on revenues of £4.4bn. P&H planned to correct the figures to EBITDA of £3.3m and pre-tax losses of £28.5m, which was 74% greater than the audited number, the report by PwC revealed.
The report also reveals that pre-tax losses ballooned at P&H to £63.8m in the 2016/17 financial year, on turnover of £4.5bn, as trading on wafer thin margins continued to prove challenging.
"It should be noted that it was management's intention to restate prior periods' financial statements in the FY17 accounts, which were unaudited at the date of appointment," PwC wrote in the statement of administrators' proposals.
"We understand in preparing the FY17 accounts, management undertook a review of the prior periods' financial statements and certain transactions within them. This review identified additional information indicating a number of omissions from, and misstatements in, the financial statements for one or more prior periods, which led to the prior period adjustments."
PwC added that the nature of these items could be broadly categorised as follows:
Incorrect capitalisation of costs and other unsupported debit balances
Incorrect accounting for royalty payments to customers
Incorrect recognition of supplier income from certain suppliers
Incorrect accounting for stock valuation for a category of stock
Incorrect application of the Group's accounting policy to release unsupported credit balances
The Grocer exclusively revealed earlier today that creditors of Palmer & Harvey are facing losses of more than £700m following the administration. More than 500 suppliers to the business, including the likes of Mondelez, Walkers and Lucozade Ribena, are owed £453.7m by P&H, the report shows. As unsecured creditors, they are unlikely to see a penny returned.
Read the full story here on thegrocer.co.uk/finance.
KPMG has been approached for comment but has yet to respond.