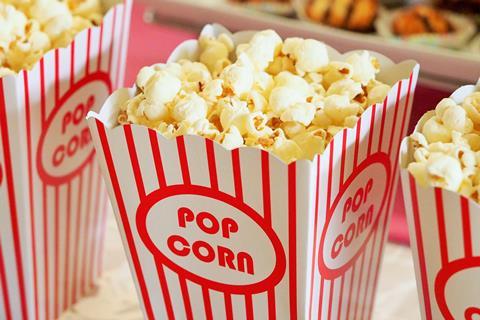 Supermarket own-label popcorn supplier Thomas Tucker has been rescued from administration by former director Paul Gregg in a deal worth £590k.
The Sheffield-based business hired insolvency specialists Mazars to handle its administration process at the end of September, after a food safety recall and the loss of a key contract led to a significant cash shortfall.
It continued to trade, having secured a £200k loan from an unnamed former owner and made 43 of its 97 staff members redundant, while the joint administrators sought a buyer for the business.
SY Foods Retail, a company associated with Gregg, emerged as the highest bidder with the sale completed at the beginning of October.
At the time of its collapse Thomas Tucker, which had grown into one of the UK's largest independent popcorn manufacturers, supplying 90% of the cinema industry, owed a total of £5m to its creditors.
It is now expected that the £2.4m owed to secured creditors will be repaid in full, while unsecured creditors, who were owed £2.6m, are only expected to receive 4p for every pound.
The rescue deal also included subsidiary RJ Foods, acquired by Thomas Tucker in 2015, which was snapped up for £75k.
A review of the company's recent financial performance conducted by the administrators found that in the 31-month period prior to 12 September, losses amounted to £2.7m. Prior to this, Thomas Tucker had generated profits of £600k in financial 2016 and £1m in 2015.
The main reason for the company's loss-making performance resulted from the FSA product recall as well as the former finance director "agreeing to long running loss making contracts", the administrator report claimed.
It read: "The company had been nearing the end of its loss making contracts, and with new contracts in the pipeline, had been expected to return to a profitable position, however, the product recall significantly impacted the financial position."
The FSA recall related to warnings some products may contain milk, thus making them a possible health risk for anyone with an allergy or intolerance to milk or milk constituents.
An insurance claim is currently ongoing as Thomas Tucker disputed the FSA allegations.