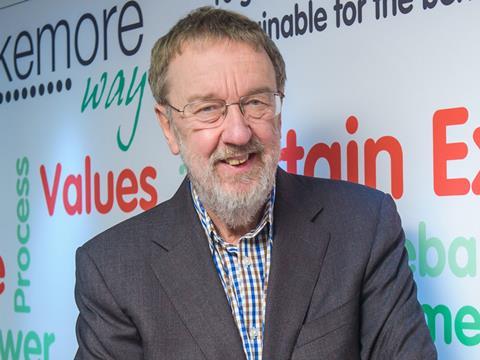 AF Blakemore & Son has posted an 18.5% increase in pre-tax profits as sales rose 7.1% for the year to 30 April 2015.
The food retail, wholesale and distribution business recorded annual sales of £1.28bn with pre-tax profits up from £7.6m to £9m.
"These are encouraging results in a year when food retailing and wholesaling has encountered many challenges," said AF Blakemore chairman Peter Blakemore.
"Innovations have included our continued focus upon foodservice, fresh foods and food to go, which has included opening 19 Subways and three Greggs franchises to enhance the retail offer to the consumer."
He also said the results had been boosted by the decline in supermarket sales and the continued rise of convenience shopping.
"We have continued to attract new stores and we have invested considerable time and money to help our independent retailers develop their stores," he added.
Sales across the AF Blakemore Group was also helped by 2014/15 being the first full year to include the BA Cash & Carry business in South Wales. The company also said it experienced sales increases in the company's Foodservice, Fine Foods and Design & Shopfitting divisions.
Peter Blakemore also said the business has had a strong start to the 2015/16 financial year, with 162 new independent Spar stores added to its supply network. Just over 100 of these came about as a result of Spar UK's national contract with forecourt operator Euro Garages.
"We reinvest 98% of the company's profits back into the business, with the remaining 2% received by the Blakemore Foundation charitable trust," he said.
"This ongoing reinvestment has resulted in the significant growth of our business in recent years and I am totally confident that we have the strategy, tools and the people to continue this success in the years ahead."