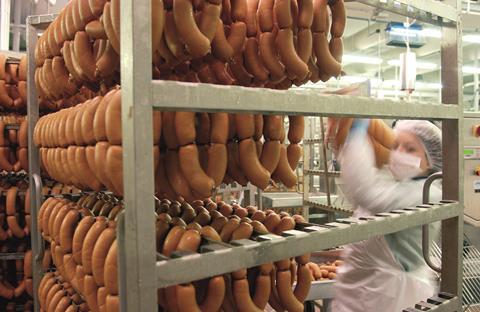 Swiss meat producer Bell Food Group has warned of a 9.4% first half earnings drop due to a "massive" jump in pork prices linked to the outbreak of the African swine fever in China.
The meat and charcuterie products supplier now expects EBIT for the six months through June to be CHF50m (£39.8m) down from CHF55.2m the prior year.
However, Bell Food said it has taken "major steps" to counteract the earnings drop.
"Pork price increases in excess of 30% since the beginning of the year have placed a strain on the operating results of Bell Food Group," the company stated.
Bell Food blamed the disease outbreak in China for the poor results, as lower production and increased exports to China reduced supply in Europe.
"The outbreak of African Swine Fever in China has led to major upheavals in the international market for pork. Exports from the EU to China have increased significantly, which, in addition to lower production, has further reduced supply in Europe," it added.
The company said its charcuterie segment has been the most affected by the price rises, particularly in Germany, where procurement costs have not been passed on to sales prices to the extent required.
Bell Food's brands, including Hügli, Eisberg and Hilcona, are currently available in Switzerland, France, Belgium, Poland and Germany.
Additionally, the impact of the negative weather on the start of the barbecue season has also affected earnings, Bell added.
On a more positive note, the company noted that its Bell Switzerland division is doing "well" while its Convenience division continues to develop "very positively".
It will publish its half-year results on 14 August.