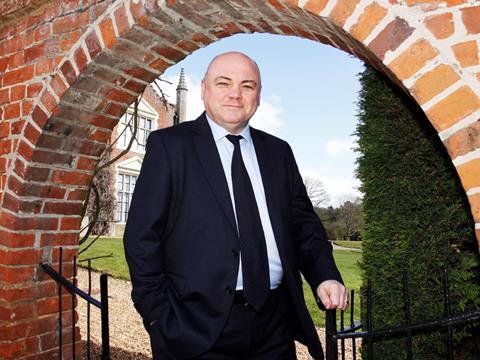 Underlying losses at Bernard Matthews have deepened and sales continued to fall as the turkey giant fights to turn around its business.

Revenues for the processor slumped 10% (or £30.1m) to £276.7m in the year to 28 June 2015, following an 11% fall in the previous 12 months.

CEO Rob Burnett attributed the fall to the closure of a turkey processing factory in Lincolnshire in 2014, a change in focus from branded to own label, and restructuring of the Hungarian business.

This also led to operating losses, before exceptional items, of £2m - up from £1.9m in 2013/14. However, at a pre-tax level, losses narrowed significantly from £10m to £5.2m as exceptional costs were slashed from £4.7m to £72,000.

Burnett, who took charge at the start of the 2014/15 financial year, hailed the performance as a step in the right direction. "For the second consecutive year our results have improved as we have continued to turn the business around," he said.

The turnaround strategy put in place, backed by an additional £10m cash injection in August from private equity firm Rutland Partners, is focused on three areas: green energy initiatives, a regeneration of the core turkey business and expanding chicken output from the current 10% to as much as 20% in the next few years.

Bernard Matthews has suffered a serious decline in the past 11 years, with losses reaching a nadir of £20.4m in 2012/13 after the company was hit by Jamie Oliver's attack on its Turkey Twizzlers in 2005, allegations of animal cruelty by staff in 2006 and a bird flu outbreak in 2007.

Burnett told The Grocer in June 2015 he expected the group would be back in the black in 2016. He said this week the business had had a successful Christmas, supplying more than four million turkeys to consumers.