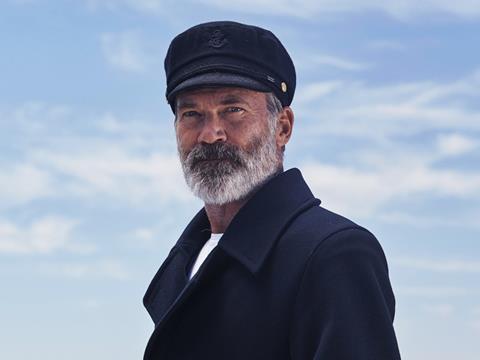 Annual sales have risen for the second consecutive year at Birds Eye UK but profitability slumped amid "challenging" market conditions.
The frozen food manufacturer posted revenues up 5.9% to £431m for the year ending 31 December 2018. This follows a 2% turnover increase to £407m in 2017, reversing 2016's 3.9% sales slump.
Growth was achieved on the back of investment in advertising and promotions – including Birds Eye's Captain campaign - "improving the quality of products" and a strengthening of the brand, the company said.
However, the supplier saw a 33% drop in profitability, down to £11.4m from £17.1m, due to "raw material cost inflation" and challenging conditions caused by the growth of the discounters and private label.
"We substantially increased our investment in media and on a constant currency basis, we are pleased with Birds Eye's like-for-like performance and that our teams have been able to successfully navigate raw material inflation in an extremely challenging grocery market," a spokesman said.
Birds Eye said the outlook for 2019 would "remain challenging". Nonetheless, it expected to be able to remain "relevant and competitive" due to new product launches, strengthening of the brand and a consumer-centric approach.
In 2018, Birds Eye's owner Nomad bulked up its frozen food portfolio, with the purchase of Goodfella's pizzas in January followed by the £220m acquisition of Yorkshire pudding brand Aunt Bessie's in May.
The company is gearing up to integrate certain elements of the two business within its own operations, it said, noting that both brands have "strong positioning in the UK" and will "broaden product offering and market reach".
As an example of this strategy, last month Birds Eye and Aunt Bessie's announced they were joining forces on a range of co-branded roast dinner ready meals.
Brexit was highlighted as a risk factor for the company, with potential adverse impacts on the import of materials from the EU, deteriorating economic conditions and confidence among consumers and regulatory changes.
However, Birds Eye said it had taken steps to ensure the continued supply of its products after 31 October "in any eventuality".
"Looking out to 2020 and beyond, we have a series of plans and actions that we plan to implement in the coming months to further mitigate potential tariff or foreign currency exposure should a no deal Brexit happen," the spokesman added.
Meanwhile, at a group level Nomad Foods sales jumped 10% to €538m in the three months to 30 June 2018, benefiting from "outperformance" across its frozen food portfolio.