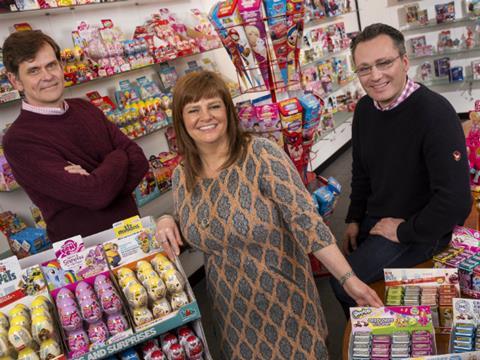 Overseas expansion and new contract wins have helped Welsh confectioner Bon Bon Buddies to record results, with sales up 13% and profits more than doubling in the year to 30 April 2016.
The business, which produces and distributes a mixture of licensed character and own-brand products, filed revenues of £44.4m and pre-tax profits of £2m, compared with £39.2m and £910k in the previous 12 months.
It follows the implementation of new distribution models in the Nordics and Germany, which boosted European sales 12% to £22.2m, and the opening of its first Asian office in Hong Kong. Trading with the Chinese market for the first time contributed to a 165% jump in revenues from the rest of the world from a small base of £257k to £680k. UK sales also rose 13% to £21.5m.
Bon Bon also secured multiple licensing contracts with global brands, such as film giant Universal Studios and Swedish confectioner Cloetta.
Meanwhile, its own-brand products enjoyed a 13% increase, with sales of its flagship mega-sour Brain Blasterz range up 33%.
"This financial year has been full of exciting firsts: we've opened new distribution centres in Europe to grow our presence on the continent and have also dipped our toe into the Chinese market, which is already showing outstanding results for us," MD Justin Thomas said.
"We have a healthy relationship with our international licensors, suppliers and distributors and this is testament to the success we've experienced over the last year."
Bon Bon also achieved its five-year goal to make year-round sales, as opposed to seasonal sales, account for 60% of total turnover.
"To have achieved our five-year strategy in just one year shows that our business approach is working and we're now thinking bigger to accommodate our impressive growth trajectory," Thomas added.
Established in 1993, Bon Bon Buddies has grown to supply more than 40 countries worldwide, with eight European sales and logistics facilities and further distribution in Central Eastern Europe, China, South East Asia, the Middle East and the US.