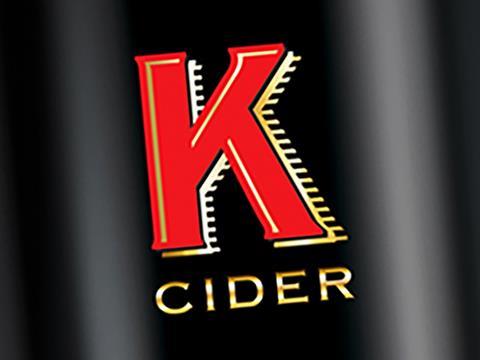 Cider manufacturer C&C's UK volumes fell behind targets despite "satisfactory" performance across other core markets, its latest trading update reveals.
The supplier attributed the slump to "a flat cider category in Great Britain", but said it anticipated volumes to normalise over key summer trading months, in its update covering March to 6 July. Trading across the group was "in line with expectations", it said.
The recently agreed transition of C&C's cider brands to AB InBev, which will see the brewing giant distribute the likes of Magners, Blackthorn and K, was on track "with minimal customer disruption", it added.
However, it warned its financial performance for the year would be negatively affected by currency movements from the devalued sterling.
C&C's Scottish business had benefited from "multi-year investment in both customers and brands" leading to "a degree of momentum in customer recruitment" across its branded and wholesale channels, it said.
Its overall trade in Ireland was "subdued" thanks to a year-on-year decline in the country's beer and cider market.
"Against this backdrop, we relaunched Bulmers in March with new livery and a heavyweight media campaign," it said. "It is early days but we are pleased at the response."
C&C's US business was "stable, with some progress on improving efficiencies and utilisations", but was being held back by the region's cider category being in "negative territory".
However, the company was enjoying "a solid start to the year" for its export business, with Europe posting "strong" performance against a "slower" start in newer markets such as Africa and Asia. Australia and New Zealand had improved year on year, it added.
"We also continue to explore third party contract manufacturing and distribution opportunities in our core markets as well as further operating efficiencies to supplement our organic growth plans," it said.
It comes as cider volumes across the UK fell by 0.3% over the past year, despite a 1.1% increase in value to £748.6m [Kantar Worldpanel 52 w/e 26 March 2017].
Accelerated growth in the category had been driven by flavoured ciders, with the majority of growth coming from "new shoppers rather than price", said Kantar analyst Steve Human.