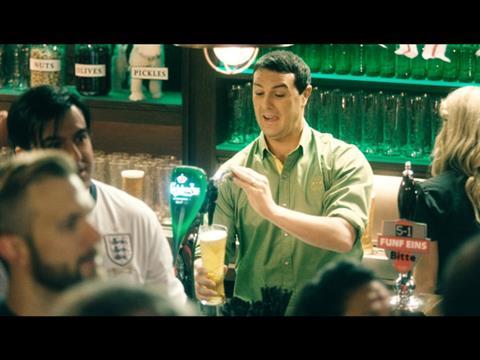 Carlsberg has begun restructuring its UK business in response to its "deteriorating" performance and September's Tesco delisting – and warned that redundancies could be on the cards.
The brewer said it planned to give greater focus to brands, reduce the size of its production team in Northampton and begin a formal review of its supply chain operations. The process is being led by interim CEO Michiel J Herkemij, who took over from former boss James Lousada last month.
"One of the biggest challenges in the UK beer market is significant over capacity, driving short-term behaviour in the market place," said Herkemij. "By making these proposed changes, we can control costs and build our brands and drinks portfolio. Removing the pressure to solely focus on volume will drive greater value for our business and for our customers.
"Unfortunately, the proposed restructuring process may result in redundancies in some areas of the business and we will support the impacted employees through the consultation period."
The news came as the global company reported a third quarter loss before tax of DKK 4.6bn (£440m) in the third quarter of 2015, after it charged a series of impairment costs, mostly on Russian brands and Chinese operation Eastern Assets.
The group's Q3 revenue was up 1% to DKK 16.3bn, while profit before deductions rose 2% to DKK 3.5bn. But it booked 'special items' amounting to DKK 7.7bn billion, resulting in the loss.
Carlsberg said it was unifying a number of profit improvement initiatives under one programme called 'Funding the Journey', which it said would involve impairment and restructuring charges of DKK 10bn from 2015-17.
The plan will involve cutting about 2,000 "white-collar jobs" — about 15% of the workforce — to "right-size" parts of the business, with 1,300 employees already notified. This will be focused on Russia, China and the UK, with smaller initiatives in other markets. Carlsberg said it expected the work to deliver annual benefits by 2018 of DKK 1.5-2.0bn.
"During the recent years, the financial performance of our UK business has been deteriorating as a result of the market challenges," said the company. "The recent delisting at a major retailer has further added to the challenges and led to under-absorption of costs in our operations.
"We expect impairment and restructuring costs related to the UK business in total of DKK 600m (£56.8m)."