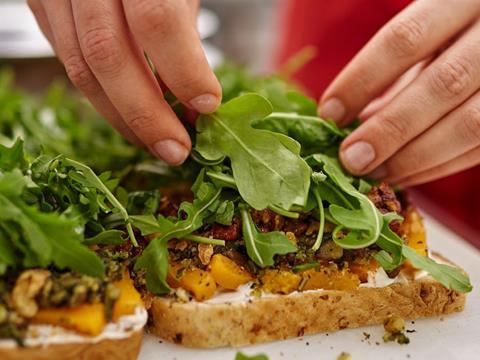 This year will not be looked back on with any fondness by out-of-home eating specialists, who have seen their sales and share prices savaged by coronavirus. However, this week gave more cause for optimism despite the global second wave as performance in two key players rebounded to add to hopes of progress on mass vaccinations.
FTSE 100 catering giant Compass Group announced on Tuesday that its full-year profits had plunged more than 80% as the pandemic slammed the foodservice industry. Organic revenues collapsed 18.8% to £20.2bn at the group in the year ended 30 September as lockdown and ongoing restrictions hampered business.
However, Compass said that business slowly returned over the summer as restrictions began to ease, returning to profitability in the fourth quarter and insisting it would "emerge from the pandemic stronger than we've ever been". It plans to rebuild underlying margins to 7% before volumes return to pre-pandemic levels as cost-cutting, efficiencies and a reduced headcount boost the bottom line.
"It's hard not to be impressed by the cost mitigation efforts from a business perspective," said analysts at Hargreaves Lansdown. "We are seeing some positive trends on this front, but the sands are still shifting. While the recovery remains rocky, both Compass and investors should continue to look to the balance sheet for resilience."
Meanwhile, food to go specialist Greencore fell to a £10.8m annual loss as group sales fell 12.5% to £1.26bn and it incurred an extra £24.6m of coronavirus-related costs.
Crucially though, performance increased markedly towards the end of its financial year, with pro forma food to go sales down 29% in the fourth quarter compared with a 53% drop in the third quarter and down 22% in the first five trading weeks of its new financial year. Shore Capital said the results demonstrated "considerable resilience", particularly the bounce-back in trade in the fourth quarter compared with Q3.
"Greencore will be very well positioned to maintain and gain share, not least because it is a highly capable, innovative and liquid business when some of its competitor set has fallen by the wayside," the broker added.
HSBC was also bullish, but warned its fortunes remained tied to events outside its control. "We remain convinced that the business can rebound strongly once the world returns to normal, but visibility on when this is likely to happen is poor, even with the prospect of a vaccine now being found."
Compass Group shares rose 2.4% on Tuesday to 1,377p and are currently up 31% in November. Greencore shares jumped 4.4% on Tuesday to 124p on top of a 4.9% rise on Monday and are up 26.7% so far this month.