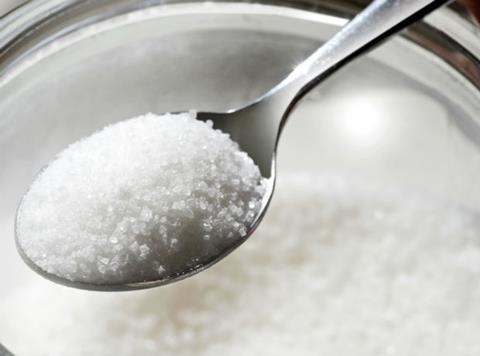 Top story
Associated British Foods (ABF) has announced it expects hit full year expectations despite a reduced profit in its sugar division as the group has enjoyed higher margins than expected at its Primark clothing retail business.
ABF said the revenue momentum of the first half continued in the third quarter. Group revenue from continuing businesses for the 40 weeks to 23 June 2018 was 3% ahead of the same period last year at constant currency and 2% ahead at actual exchange rates.
Excluding sugar, sales growth from continuing businesses was 6% ahead of last year at constant currency and 5% ahead at actual exchange rates.
For the full year we expect good profit growth in its grocery, agriculture and ingredients divisions.
It said that, compared to previous expectations, we it now expects a reduced profit from AB Sugar as a consequence of lower EU sugar prices.
AB Sugar's revenue was down 17% in the quarter, which it blamed on significantly lower EU prices adversely affecting its UK and Spanish businesses.
EU sugar prices are continuing to decline driven by low world sugar prices and excess supply following very high sugar production in the EU last year, ABF said. "For our next financial year, this level of EU sugar prices would represent a substantial reduction compared to those achieved this year. As a result, our expectations for sales and profit at AB Sugar, both for this financial year and next, are lower than previously expected."
However, it still expects to meet its profit expectations for the year due to an increased profit from Primark, driven by higher margins.
Sales at Primark in the year to date were 6% ahead of last year at constant currency and 7% ahead at actual exchange rates, driven by increased retail selling space.
Like-for-like sales in the quarter improved on those for the first half of the year driven by better trading across the eurozone
Operating margin in the first half was 9.8% and compared to 10% in the same period last year with better buying virtually offsetting the adverse effect of the US dollar exchange rate on purchases.
Its grocery businesses delivered revenue growth in the quarter of 4% with the benefit of the Acetum business acquired in October 2017 and good progress at ACH in the US.
Ingredients' revenue in the third quarter was 4% ahead of last year driven by ABF Ingredients.
Morning update
Premier Foods' (PFD) investor Oasis Management is continuing its campaign to oust CEO Gavin Darby, this time calling for Premier's largest shareholder Nissin Foods to abstain from the vote to re-elect Darby at its AGM.
It said the Japanese food group, which owns almost 20% of Premier, "has a substantial commercial relationship with the company". It added that Darby "has had a close relationship with Nissin having welcomed them in as investors and having run the Premier Foods' commercial relationship with Nissin which has obviously been to Nissin's benefit".
"Given the relationship between Mr Darby and Nissin, we have concerns as to whether Nissin can act independently when voting on matters and in the best interests of the company's success and the interests of shareholders as a whole.
"Therefore, given these conflicts of interest, Oasis calls on Nissin Foods to abstain from voting on the matter of the re-election of Gavin Darby."
Premier this morning has highlighted that Institutional Shareholder Services, a leading global independent voting advisory service, has recommended that shareholders vote in favour of the resolution to re-elect Gavin Darby at the company's AGM on 18 July.
This follows recommendations to shareholders to vote in favour of Gavin Darby's re-election from the voting advisory services Glass Lewis and Pensions & Investments Research Consultants.
Keith Hamill, Premier Foods' chairman, said: "The Board has made a unanimous recommendation to shareholders to vote in favour of the re-election of Gavin Darby. The Board has confidence in him and firmly believes that he and The Management Team are best placed to run the business and execute the Company's strategy."
Cider and beer group C&C Group (CCR) has issued a trading update covering the period from 1 March 2018 ahead of its AGM this morning.
It said trading has been positive across all key markets, helped by good weather and the World Cup.
In Scotland, since the introduction of Minimum Unit Pricing on 1 May, consumer reaction has been broadly in line with our expectations. In Ireland, good early summer weather has helped Bulmers return to moderate volume growth in the year-to-date.
C&C Group also said it continues to make progress in improving service levels and operational performance at Matthew Clark Bibendum, which it bought from the administration of Conviviality. It said its new, experienced senior management team are all now in post and engaged in stabilising the business.
Stephen Glancey, CEO, commented: "As announced on 24 May, Sir Brian Stewart will be stepping down after eight years as chairman from today's AGM. I would like to take this opportunity on behalf of the board of thanking Sir Brian for his outstanding contribution to the board and the Company through this period of significant change for the business.
I also welcome our new chairman, Stewart Gilliland, who joined the board as a non-executive director in 2012 and has extensive industry and sector experience".
Ocado (OCDO) has announced that Julie Southern will join the board with effect from 1 September 2018.
Southern, previously a finance director at Virgin Atlantic and at Porsche Cars Great Britain, has been appointed as an independent non-executive Director and will serve as a member of the audit committee. With effect from 1 April 2019, Julie will become Chairman of the Audit Committee as successor to Ruth Anderson. She will also be a member of the Nomination Committee.
Chairman Lord Stuart Rose commented: "I am delighted to welcome Julie to our Board. Her wide range of financial and commercial experience working with international businesses will strengthen our team as we grow the Ocado Solutions business outside the UK."
Southern said: "I am joining the Ocado Board at a very exciting time in its history and, indeed, in the development of the grocery retail industry globally. Ocado is a much-loved and iconic British retail brand but also a technology innovator. I look forward to bringing my experience to the Ocado Board as the Group prepares for its next stage of growth."
On the markets this morning, the FTSE 100 has regained 0.3% to 7,596.5pts so far today.
Associated British Foods has dropped 4.5% to 2,595p on its warning over weakness in its sugar business. C&C group is up 0.3% to €3.32.
Risers so far today include McBride (MCB), up 1.5% to 124.8p, Marks & Spencer (MKS), up 1.2% to 309.1p and Coca-Cola HBC (CCH), up 1% to 2,525p.
Fallers include Dairy Crest (DCG), down 3.3% to 478.8p, Premier Foods (PFD), down 3.1% to 38.8p and PayPoint (PAY), down 1.3% to 958p.
Yesterday in the City
The FTSE 100 traded down 0.3% yesterday to 7,573pts amid low trading volumes given the public holiday in the US.
Sainsbury's was one of the FTSE's biggest movers, jumping 3% yesterday to 328p despite a slowdown in like for like sales.
Despite like for like sales growth falling to 0.2% compared to 0.9% in the previous quarter, investors focussed more on the potential benefits of its agreed merger with Asda as Sainsbury's announced it had agreed a financing package with investors to fund the deal.
Also on the up were Marks & Spencer (MKS), up 1.9% to 305.5p, McColl's (MCLS), up 3.4% to 212p, C&C Group (CCR), up 3.2% to €3.33 and Kerry Group (KYGA), up 1.9% to €92.35.
Premier Foods (PFD) rise 2.3% to hit 40p once more in the midst of its row with its second largest investor Oasis Management.
AIM-listed drinks group Distil rose 18.6% to 2.55p after reporting an improvement in first quarter sales.
Fallers included McBride (MCB), down 2.4% to 123p to continue its slide after its profits warning on Tuesday.
Also on the way down were Applegreen (APGN), down 1.3% to 543p, Compass Group (CPG), down 1.7% to 1,594p, SSP Group (SSPG), down 1.65% to 641.2p and TATE & Lyle (TATE), down 0.8% to 655p.