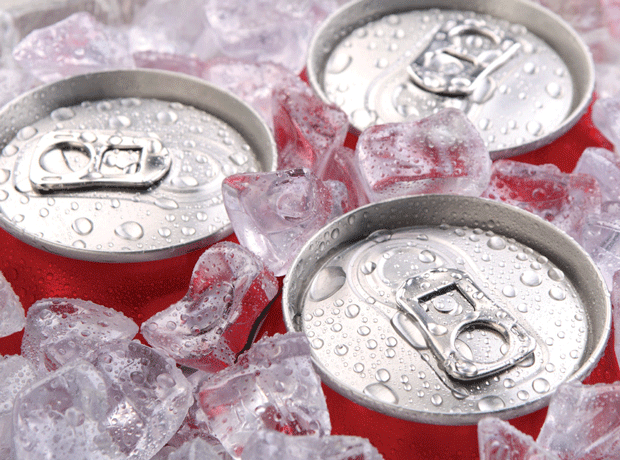 Top story
Great Britain Coke bottler Coca-Cola European Partners has reported a 26% revenue slump in second quarter and a 48% drop in first half profits as the widespread closures of food to go outlets hit trading across Europe.
CCEP said comparable volumes were down 22% in its second quarter, driven by the impact of the COVID-19 pandemic across its markets as immediate consumption and small priority packs were significantly impacted by the outbreak.
It saw a sharp decline in away from home volumes, which were down 50% reflecting lockdown measures across its key markets.
The home channel was also impacted by the outbreak, with sales down -3.5% given exposure to immediate consumption packs.
However, it saw sequential improvement in volumes across the quarter as lockdown measures gradually lifted, with April down 36% and June and July down a more modest 9%.
Revenue per unit case also declined by 5%, reflecting negative geographic, channel and pack mix, driven by out of home closures
The second quarter performance meant first half revenues fell back 16% to €4.8bn.
Comparable volumes were down 14%, while revenue per case fell 2% as price momentum in Q1 was wiped out by the effects of the pandemic.
In Great Britain comparable sales were down 13.5% in the second quarter and 10.5% in the first half as weak away from home volumes given outlet closures were only partially offset by strong growth in the home channel. Coca-Cola Zero Sugar, Dr Pepper, Lilt, Monster & Schweppes mixers all grew volumes during Q2.
First half comparable operating profit fell 48% to €398m, with reported operating profit slumping 63% to €268m.
CEO Damian Gammell commented: "This crisis has had an unprecedented impact on our business and the communities we serve across Europe. I thank our colleagues who have worked tirelessly to support our customers, consumers and communities throughout these challenging times, while at the same time protecting the long-term health of our business.
"We entered the year with good momentum, and I am proud of the resilience of our business and the speed at which we were able to respond to the challenges we faced as we entered the second quarter.
"We are supporting our away from home customers as they start to re-open, and encouragingly, trading improved throughout the quarter as restrictions were lifted. However, many of our customers continue to operate at significantly reduced capacity and on-the-go consumption remains under pressure.
"We are focused on leveraging our solid capabilities to drive a robust second half recovery and we are confident about the future of our business, led by an even stronger sustainability and digital agenda.
"Despite the uncertainty that surrounds us today, we continue to take actions to protect our performance, conserve cash and plan for future growth, all underpinned by a strong balance sheet. Our business is built upon three pillars: great people, great service and great beverages. This foundation gives us the confidence to navigate through this crisis, helping society rebuild and recover, and ultimately build a stronger and even more sustainable business for the future."
CCEP shares are down 0.7% at €34.00 so far this morning.
Morning update
Convenience retailer McColl's has posted its delayed first half results, with sales and gross profits edging down due to the impact of the pandemic leading to a first half loss.
In the six months to 24 May, total revenues were down 1% to £604.8m, reflecting store closures during the period and lower services revenue due to the temporary withdrawal of scratch cards, offset by stronger demand since the COVID-19 outbreak in the UK.
Total like-for-like sales were up 8.3%, with growth accelerating in the second quarter.
Gross profit fell slightly from £155m to £150.7m due to lower total revenue and gross margin, reflecting Mix impacts as consumers moved away from impulse purchases to lower margin take home products and strategic investment in price in some key product areas
That saw McColl's post an adjusted loss before tax of £0.5m compared to a profit of £0.5m in the previous period, while its statutory loss before tax rose to £1.3m from a profit of £0.2m in the first half of 2019.
CEO Jonathan Miller said: "We have seen an extraordinary change since the onset of the crisis. Strong demand, reaching double digit like-for-like sales in recent months, has been accompanied by a significant shift in the pattern of trade. Food grocery and alcohol sales have been particularly strong, in line with our longer-term strategy to grow these categories as part of our total sales mix. Meanwhile, customers have been spending less on impulse and buying more multipack products.
"Fundamentally, the pandemic has served to reinforce our conviction in our ongoing strategic change programme to serve our customers with a modern, local convenience offer with better meal solutions, fresh groceries and alcohol. What is clear is that the strategic importance of our neighbourhood stores and convenience retail to local communities has never been greater and, through implementing our strategy and improving our customer proposition, I remain confident in our long-term prospects."
Naked Wines has posted a trading statement ahead of its AGM later this morning, detailing further strong growth in July.
It said total sales in July are expected to be up 73% on the prior year to bring sales growth in the first four months of the financial year to 76%.
Growth has been driven by new customer sales growth of 185% from a 115% rise in investment in new customers.
Repeat customer sales are up 58% with sales retention of 91%.
The Group has also delivered a 3%pts improvement in repeat contribution margin.
While it said significant uncertainty remains for the remainder of the year around the ongoing response to Covid-19 and the resultant macro-economic challenges, the board has reviewed potential scenarios for the Group's performance this year.
Its central case assumes that the heightened levels of new customers and repeat purchase frequency reduces over summer, entering peak trading with an increased customer base and more normalised trading patterns for each customer.
In this event the board would anticipate total sales growth for the full year of around 40%, repeat customer contribution of £65-70m and investment in new customers of £35-40m.
The company stated: "As we consider how to manage the changing environment the Board intends that we remain committed to maximising our investment in new customer acquisition subject to meeting our returns criteria and will invest in inventory and operational capacity to support this."
CEO Nick Devlin added: "I'm pleased to report continued strong rates of new customer growth and particularly strong repeat trading momentum as we see evidence of new customers recruited during the Covid-19 pandemic converting to repeat customers.
"The evidence we are seeing across our markets is consistent with our view that Covid-19 has served as an inflection point for the online wine market, with Naked uniquely placed to benefit from that. We have the balance sheet strength and operational agility to enable Naked to continue to focus on ways to accelerate growth and take advantage of the opportunities presented by the new and evolving consumer landscape."
Imperial Brands has announced that chief financial officer Oliver Tant has decided to retire and will leave the company once a suitable successor is found.
CEO Stefan Bomhard and the board are actively progressing an external search for a successor and are focused on "recruiting a high-calibre individual to support Stefan in strengthening performance and creating long-term value for stakeholders".
Shopping centre owner Hammerson has announced a proposed rights issue to bolster its stretched balance sheet by raising £552m as well as the sale of its 50% interest in VIA Outlets to APG Asset Management for £274m.
The £825m cash raise comes amid a 44% slump in first half net rental income to £87.3m as it was hit by the forced closure of destinations, provisioning for reduced collections partly due to amended rental agreements and deferments, government intervention on rental payment and continued administrations.
Adjusted profits in the period fell 84% to just £17.7m from £107.4m.
Its portfolio value fell 8% to £7.7bn.
CEO David Atkins said: "The extraordinary disruption caused by Covid-19 on the retail property sector, the economy and society as a whole is reflected in these half year results, however, in recent weeks we have seen an encouraging increase in footfall as confidence begins to return amongst visitors to our flagship destinations.
"The pandemic has exacerbated structural shifts in retail, exerting further pressure on both property owners and brands, and provided further evidence that the UK's historic leasing model has served its time. It is outdated, inflexible and needs to change. We are introducing a new UK leasing approach - one that is simpler, reflects an omnichannel retail environment and rewards positive performance on both sides. It will deliver a sustainable, growing income stream and we are in initial discussions with retailers and anticipate introducing the first of the new leases later this year."
On the markets this morning the FTSE 100 is down 0.6% to 6,069.4pts.
Early risers include McBride, up 3% to 61.8p, Naked Wines, up 2.6% to 431p and Bakkavor, up 2.6% to 66.1p.
Fallers include McColl's, which has slumped 15.4% to 34.7p, C&C Group, down 4.8% to 218.5p, WH Smith, down 4.4% to 956p and Unilever, down 2.6% to 4,543p.
Yesterday in the City
The FTSE 100 ended the day up 1.1% to 6,104.7pts.
Coca Cola HBC jumped 8.1% up to 2,198p despite revenues in its first half falling by 14.7% to €2.8bn (£2.5bn) as widespread closures in the out-of-home channel caused by the coronavirus pandemic led to a 9.2% decline in volumes.
Other strong risers included McColl's, up 9.9% to 41p, Compass Group, up 6.1% to 1,157p, SSP Group, up 4.7% to 229.6p, Marks & Spencer, up 4.5% to 102.6p, AG Barr, up 4.2% to 439.5p, Greencore, up 3.5% to 131.7p and Britvic, up 3% to 834p.
WH Smith rose 1.4% to 999.5p despite announcing its significant sales slump continued into July and it is preparing to shed 1,500 jobs.
The day's fallers included Science in Sport, down 5% to 32.5p, Diageo, down 3.6% to 2,623p, Bakkavor, down 2.6% to 64.4p, C&C Group, down 1.7% to 229.5p and Reckitt Benckiser, down 1.2% to 7,710p.