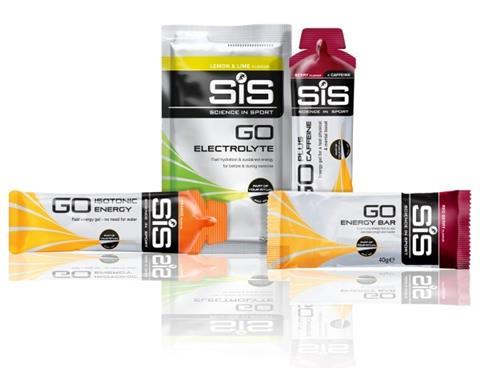 Sports nutrition group Science in Sport posted a drop in first half sales and an underlying operating loss given the "severe disruption" to its business caused by the COVID 19 pandemic.
Group revenue for the six months to 30 June was £23.6m, down 5% on last year reflecting the disruption in its second quarter.
The SiS brand delivered revenue of £11.9m, down 5% while the PhD brand delivered £11.7m, down 6% on H1 2019.
However, online channels performed "very strongly", with its own digital platform delivering revenues of £6.0m across all markets, 27% ahead of the same period last year. Marketplace was 22% ahead, with revenues of £4.0m.
Online accounted for 42% of total business at the end of H1 2020, up from 32% in H1 2019.
Internationally, much of the growth seen in the first quarter was negated by the COVID-19 pandemic, which sharply impacted Q2 revenues and carried into Q3, resulting in growth in export retail markets of just 2%.
SIS said it is now starting to see some recovery with PhD trading picking up in China, and its Shimano partnership extending into Spain for SiS.
Overall it said it has seen a continued improvement in trading in July and August, with group revenue of £8.6m for those months, up 1% on the same period last year
However, UK retail remains 16 lower year on year July and August, albeit that indicates a recovery from the first half's 31% lockdown-related decline. Export retail remains 13% lower, recovering from a Q2 34% decline.
Group gross profit nudged up to £11.2m from £11.1m as supply chain improvements, together with margin improvement from digital and marketplace, resulted in strongly improved gross margin of 47.7%.
The group posted an underlying operating loss of £0.2m in the period, down from a loss of £0.6m in the same period last year, as its focus on removing non-strategic cost and prioritising profitable growth have driven improvements in underlying profitability
CEO Stephen Moon commented: "We acted quickly and decisively in March to restructure given the COVID-19 pandemic, and as a result, we stabilised business operations. We have used the last six months to take advantage of changing consumer preferences and accelerated our digital and marketplace strategy. Improved channel mix and pricing, together with significant supply chain efficiencies underpinned a strong gross margin. Subject to any further severe COVID-19 related impact, we feel we can build on this strong platform."
"We are also looking through COVID-19 and intend to get back onto our proven growth trajectory, underpinned by science-led innovation and strong brand equity. Major projects in supply chain and technology are underway, to help support the next phase of digital and international growth. We remain positive about our long-term profitable growth strategy."