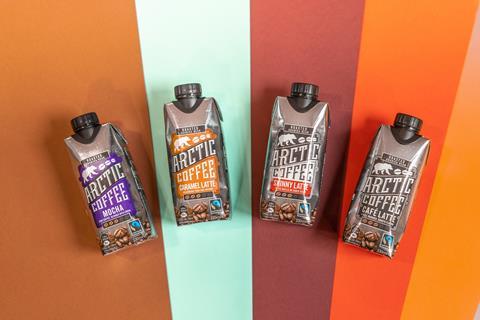 Dairy drinks business Crediton Dairy has announced steady levels of growth in its latest set of accounts.
In the year to 29 December 2018, the firm's turnover rose 1.8% to £69.7m and pre-tax profits grew up 3.9% to £6.2m.
While Crediton's turnover growth has slowed year on year, after a 9.7% rise in 2017, the figures were "in line" with expectations, according to the Devon-based supplier's MD Tim Smiddy.
"During the year, we invested further in our dairy's production capacity and capabilities; strengthened our new product development pipeline; and continued to focus on enhancing our customer service, product quality and production efficiencies," he added.
"As a result, we are continuing to make good progress towards our strategic objective of becoming a leading supplier of both branded and own-label, added value, dairy drinks and milks."
Despite its sturdy growth, the dairy said its turnover and profitability had been offset slightly by dairy market deflation and higher milk costs, respectively. Profits were also affected by currency-based cost inflation caused by a weaker pound.
The report follows a busy six months for Crediton, in which the dairy announced a £12m investment to increase capacity as its flavoured and functional milk processing facility and spent a further £1.8m on a first marketing campaign for its Arctic Iced Coffee brand.