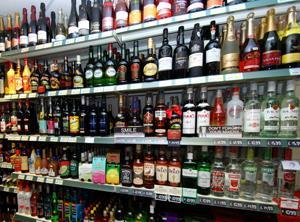 DGE: Diageo CEO Ivan Menezes hailed an improved first half performance despite posting lower than expected sales this morning after a slowdown in Latin America and Asia.
Overall organic net sales in the six months to 31 December edged 0.1% down to £5.9bn – slightly below analysts' expectations of £6bn. Overall volumes were also down by 1.9%.
However, second quarter net sales rose 0.7% (helped by 9.4% growth in Africa) – an improvement from the 1.5% net sales decline in the first quarter.
Net sales in North America dipped by 1% on an organic basis in the first half, with European sales falling by 4%. Great Britain saw 2% net sales growth, driven by innovation launches and reserve brands.
Diageo's Asia Pacific sales collapsed by 39% organically - reflecting inventory reductions, a tough comparative period in 2013 and weakness in scotch in China. Latan America and Caribbean sales were 4% down as currency volatility impacted demand.
Menezes commented: "We have improved our performance during the half and we have again shown: the strength of our brands, which is driving our share gains; our strong innovation capability, which has enabled us to access new growth opportunities; and our focus on cost.
"We delivered the planned savings from our global efficiency programme together with procurement benefits in marketing spend which we have reinvested in our brands and we increased our investment in our routes to consumer while again expanding our margins."
Net income fell 18% during the half to £1.3bn, however restructuring efforts helped operating margin improve by 28bps and ease organic operating profit up by 0.7%.
Menezes added: "We have already taken action to improve the performance of those brands and markets that have not performed as well as we would expect. This contributed to our stronger second quarter performance and I expect to maintain this momentum through the year."
In the UK Captain Morgan and Baileys saw net sales growth of 6% and 2% respectively. Smirnoff net sales were flat, but net sales in beer were down 2% as Guinness was impacted by weakness in the on trade.
Ready to drink net sales were up 23% principally driven by Captain Morgan Original Spiced, Gordon's & Tonic and Gordon's Slimline & Tonic.
Broker Raymond James maintained its 'market perform' rating on Diageo this morning, noting that the "weak" first half results were expected.
"H1 sales and COP were below expectations on a reported basis, hampered by challenging conditions in some markets, very penalising forex impact, consolidation of USL and several technical factors," the broker stated.
Diageo shares were up almost 3% in early trading to 2,020p - their highest level in the past year. The shares are shares are up by over 9% since the start of 2015.
| Key performance indicators | | | First HalfF15 | First HalfF14 |
| --- | --- | --- | --- | --- |
| Organic net sales growth | % | | - | 2 |
| Organic operating margin improvement | basis points | | 28 | 37 |
| Earnings per share before exceptional items | pence | | 53.7 | 62.6 |
| Free cash flow | £ million | | 699 | 326 |
| Return on average invested capital | % | | 13.9 | 17.8 |