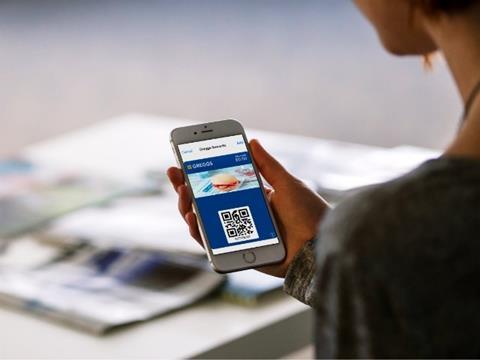 Grocery tech firm Eagle Eye Solutions (EYE) has increased group full-year revenues by 71% to £11.1m but still expects losses to remain at the same level as in 2016.
The business said in the pre-close trading update for the 12 months to 30 June 2017 that the rise in sales had been by winning new customers, increasing transactions from existing customers and deepening customer relationships.
In May 2017, Eagle Eye signed a three-year contract with John Lewis for the deployment of its Air platform to help the department chain improve digital customer marketing. And since the year end, the company announced the renewal of its contract with Toshiba Global Commerce Solutions for Asda.
Redemption volumes, which are a key measure of usage of the Air platform, are expected to have grown by 58% year-on-year to 60.4 million. Volume growth was primarily driven by the full year effect of its coupon counting service for Asda going fully live in February 2016.
In addition, volumes were boosted by increased volumes from existing food and beverage clients and initial transactions for Sainsbury's during the fourth quarter
During the period, Asda acted as a nationwide redemption channel to run a campaign with Coke Zero Sugar, generating a redemption rate of over 10%. Eagle Eye has also run several digital campaigns through the food and beverage network with other drinks brands, including Heineken, Desperados and Bulmers.
However, as a result of planned investment, group-adjusted EBITDA loss for the year is expected to be £1.8m, which is the same as the loss in 2016.
CEO Tim Mason said: "The group has continued to trade well, whilst accelerating its growth. This reflects a period of strong operational progress where we have won new customers, increased transactions through the platform and continued to deepen our tier 1 customer relationships. Looking forward, following the successful placing in May 2017, the group is in a strong position to capitalise on the business momentum and market opportunity.
"We look forward to providing a detailed update on the full year's trading and strategy when we announce our full-year results in September."
Shares in Eagle Eye have slumped 4% to 245.3p so far today on the back of the update.