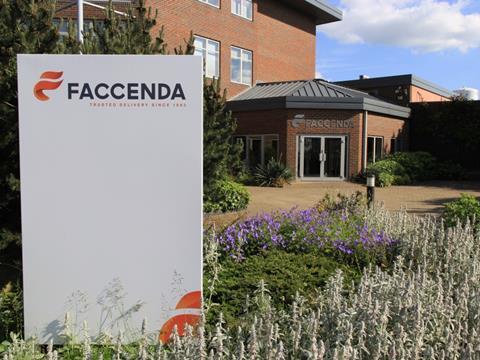 Poultry processor Faccenda Foods has increased its top line for the fourth consecutive year. The 14.5% hike in revenue to £418.1m – up from £274.6m in 2010 – helped more than double pre-tax profits in the year ended 26 April 2014 from £6.4m to £11.4m.
The group, one of the largest chicken processing companies in the UK, said in its newly filed accounts that its retail customers had traded well in the period supporting primary volumes.
Consumer demand for quick and easy meals also stimulated new sales into the ready-to-cook market and year-on-year growth into food service.
Sales of in store rotisserie chicken continued to fall in the year, but despite a market decline of 12.8%, Faccenda added its figures in the sector held firm.
Managing director Andy Dawkins said: "Performance has been strong in both chicken and turkey operations and in particular we have been encouraged by the success of our expanding convenience ranges."
Since the year end, the company has fully integrated turkey business Cranberry Foods – which it acquired in May 2012 – and rebranded the group as Faccenda Foods. It has also just completed a £35m, 100,000 sq ft portioning facility at its Telford site to support its 'roast in the bag' products.
Sales would have been £520m if the turkey business was included in the accounts, with profits up to £15m.
"We knew that continued success this year would be underpinned by leveraging the benefits of running one integrated food business, investing in our supply capability and providing first-to-market innovation for our customers and we believe we have been able to deliver these," Dawkins added.
"Despite a general economic environment that continues to challenge we have been able to generate growth through working closely with our retail and food service partners, growing and succeeding with them.
"Our strategy of growth in scale, product innovation and trusted delivery has paid dividends for our customers. We remain committed in the next few years to significant investment in farming, manufacturing and most importantly our people, who we firmly believe are key to our long term success as a business."
Faccenda employs about 3,000 staff in hatcheries, farms, feed mills and processing plants across the UK. It added 700 workers following the Cranberry transaction and another 300 in November with the agreement to buy duck supplier Cherry valley Foods.