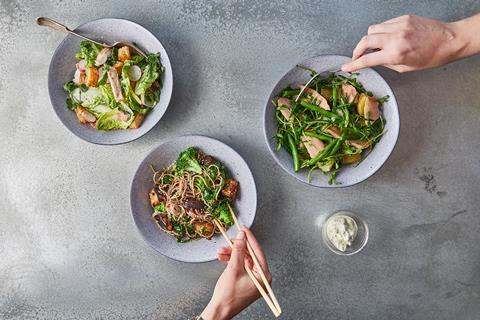 Farmdrop's auditor has warned the DTC supplier will require further significant funding to sustain its expansion plans after it plunged deeper into the red last year.

Revenues rose 38% to £5.4m and gross margins improved to 19.3% from 14.6% after negotiating with its supplier base, according to accounts out this week for the year to 30 June 2019.
But pre-tax losses widened from £7.8m the previous year to £11m, driven by a spike in costs as the Farmdrop expanded its support team and advertising efforts to target customer acquisition and retention.

And despite raising over £25m since launching in 2012, including £10m following the end of the financial year to support its expansion plans and meet working capital requirements, auditor UHY Hacker Young said Farmdrop would require additional funding to execute its plans, indicating a "material uncertainty" in its ability to succeed.

"Although the company's directors are confident that investors and existing shareholders will continue to support the company, a failure to raise sufficient funds would require a significant scaling back of operations and due to the ongoing losses being incurred the company may not be able to pay its liabilities as they fall due," it stated.

Last week, Farmdrop also issued a further £930k worth of shares, according to documents filed at Companies House.

More recently, the coronavirus outbreak has led to "unprecedented order volumes", driven by increased demand from both existing and new customers.

To respond efficiently, Farmdrop also increased the minimum order level to £60 and average order values rose 50%.

Farmdrop has also implemented measures to respond to immediate risks and manage the short-term increase in order volumes.

"However, the medium to long term impact of the virus is currently unknown and therefore there is still an uncertainty as to the overall impact on the business," Farmdrop wrote in its accounts.

Farmdrop declined to respond to requests for comment.