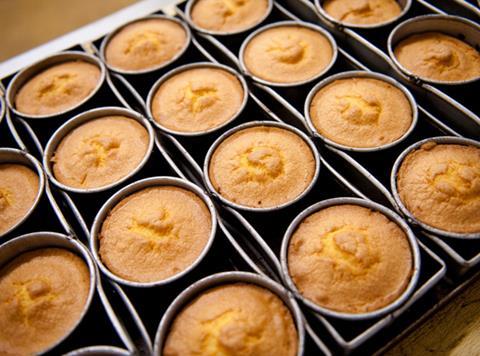 Spiking butter prices and food price deflation has hit Finsbury Food Group (FIF), but its soaring overseas business offset the bakery supplier's higher costs, it reported today (17 July) in a trading update for the financial year.
Ahead of its close period, the Cardiff-based company said it was confident of delivering profits in line with market expectations, despite its UK bakery division having fallen by 1.4% on a like-for-like basis in the year ended 1 July 2017. The 2.9% decline in the first half had changed to an increase of 0.1% in the second, with the latter period benefiting from a growth in sales revenues.
"Industry-wide challenges" such as UK retail food market deflation had been addressed by "ongoing product innovation and improvements in efficiency and productivity, together with the benefits of the group's capital investment programme", Finsbury said.
The bakery, which provides goods to retail and foodservice, continued to "monitor and review the need for further action in light of unusual cost spikes, as is currently well documented to be the case with butter".
However, the company's overseas division – the 50% owned Lightbody Stretz – had grown by 17.3% (comprising 2.2% organic growth and 15.1% exchange rate benefit). The positive performance and exchange rate impact mitigated the effect of the euro on the UK arm, "validating the strategic geographic diversification that the group has implemented".
Finsbury was "well equipped to maintain its market-leading position and continue to deliver growth and improved shareholder value over the period ahead", the company added.
Shares in the group are down 1.4% to 114p at lunch time.