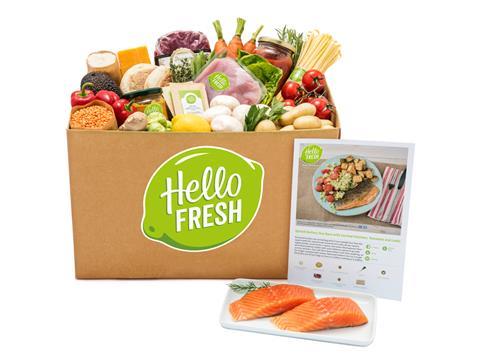 HelloFresh has nearly doubled its revenue and reduced its losses by 20% over the past year following investment in growth.

The recipe box company posted a 96% year-on-year increase in revenue to €597m (£506m) for the year ending 31 December 2016.

And losses fell by 20% to €94m (£80m), the company reported today, despite expenses nearly doubling in some areas.

Fulfilment expenses increased by 96% to €238m, while marketing costs went up by 31% to €157m.

The results come after a costly investment in growing subscriber numbers in 2015, which saw losses spiral to 10 times their previous levels. But the company has yielded a dramatic increase in revenues, up from just €70m (£59m) in 2014, largely down to "increasing penetration in existing markets".

The company is now present in nine countries including the UK, Germany, Canada and Australia. Its international segment, of which the UK represents the largest single market, grew 54% last year.
HelloFresh has made a number of moves to up its game in the UK market since the beginning of 2017. Last month, HelloFresh gained a listing in Sainsbury's for its two-person meal kits at a price of £10 each and it unveiled a premium option for subscribing customers earlier this month.

In an interview with The Grocer last year, HelloFresh UK MD Ian Marsh said he was confident the company would make a profit once it reined in short-term marketing spend. "The economics are very robust. We will hit a tipping point with marketing spend and, as and when we want to make that change, it won't be difficult," he said.
MPP Global, a cloud platform that specialises in subscriptions, forecast subscription services such as HelloFresh would continue to grow. "The market is changing and younger purchasers are used to buying things in a more convenient way," said MPP Global's vice-president of retail Steve Roberts. "So things like HelloFresh fit in with that; people don't necessarily want to plan meals, they want a set recipe with all the ingredients."