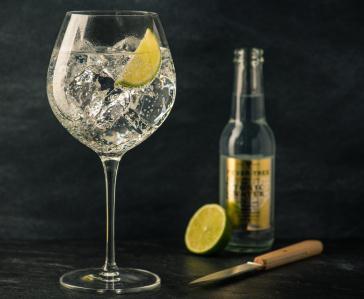 Strong sales in the final two months of 2014 have pushed Fever-Tree's full-year revenue comfortably ahead of expectations as the company piggybacked on the success of the growing premium gin market.
The premium drink mixers producer was in buoyant mood as it reported a strong trading statement, its maiden announcement on the stock market after its flotation in November.
Investors responded positively to the news sending Fever-Tree shares soaring 7.5% in the early going to 214p, valuing the company at £246.6m – almost £100m higher than its £154.4m valuation on admission to AIM.
CEO Tim Warrillow said: "We are encouraged to report such a strong trading statement, our first as a public company. Fever-Tree continues to trade well, buoyed by a strong festive period and growth in all of our regions and we look to the future with confidence."
Fever-Tree added that sales in the second half would be 43% ahead of the same period last year, despite strong comparatives. Revenue for the year ended 31 December is expected to be about £34.7m, reflecting growth of 49% on 2013.
Sales in the UK continued to perform well in the second half and, following a "very strong" Christmas period, revenue in the country is expected to be 60% ahead of 2013.
"UK sales of our Indian tonic water were particularly robust as the trend for consumers seeking a premium quality gin and tonic experience continued," the group said.
Fever-Tree has established a strong international base, selling its products in 50 countries, with the UK only accounting for 30% of revenues.
In the US, notable sales growth was achieved in the final quarter as a result of strong trading during the Thanksgiving and Christmas periods pushing revenue for 2014 almost 60% higher.
Sales in Europe also performed well in the second half with full-year figures expected to have risen 35%. Growth in the rest of world was also expected to be 58% ahead of 2013.
Investec analyst Nicola Mallard said she expected Fever-Tree to continue to deliver strong growth in the future as the popularity of the premium mixers market grew.
"Premiumisation is a trend we have seen in many fmcg sectors," she said. "It has been a feature of the spirits industry in particular, and Fever-Tree, with its range of premium mixers, sees an opportunity to piggyback on this trend."