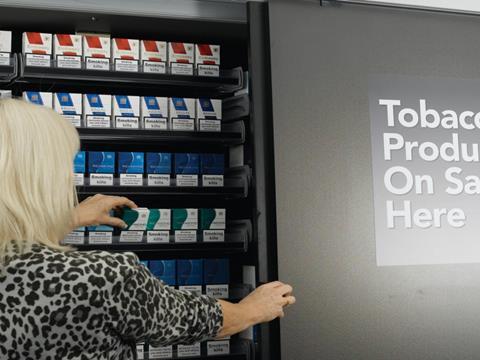 Imperial Tobacco, owner of Lambert & Butler and Golden Virginia, has reported an "excellent" half year with underlying volumes up 12% and net revenue up 15%.
The company's cost optimisation programme was on track to deliver further incremental savings of £85m in the full year and adjusted net debt had fallen £2bn to £9bn in the past 12 months, Imperial said.
Alison Cooper, chief executive, said the progress the group was making with its strategic agenda was improving the consistency and quality of its performance, with growth brands delivering 12% underlying volume growth and further gains from specialist brands.
"We continued to build momentum in our growth markets and generated positive results from returns markets. Cash conversion was up, our debt reduced significantly and we delivered another dividend increase of 10 per cent," she said.
Imperial increased investment, supporting several growth brands with targeted initiatives in profitable high growth segments, the company reported.
Examples included the rollout of new pack and marketing campaigns for JPS, Parker & Simpson and Gauloises Blondes, the launch of Davidoff Polar, a menthol variant, in Taiwan and extending the Lambert & Butler brand franchise in the UK with a further three variants of L&B Blue.
Imperial said it continued to capitalise on its world leadership in fine-cut tobacco, including in the UK where it further strengthened the Golden Virginia brand.
Fontem had continued to build its portfolio presence in Europe, widening the availability of the Puritane ecigarette brand in the UK through partnerships with more retailers and launching the e-vapour brand JAI in France and Italy.
Imperial was evaluating other product launches in several "non-tobacco lifestyle consumer categories" and Fontem was also continuing to develop and license a range of patented technologies.
Pre-tax profit for the half year to the end of March jumped from a restated £639m to just over £1bn on revenue down from £12.6bn to £12.1bn. Operating profit fell from a restated £978m to £959m.
Imperial said the results were achieved against a backdrop of challenging conditions in some markets and once again demonstrated the strength of its strategy.