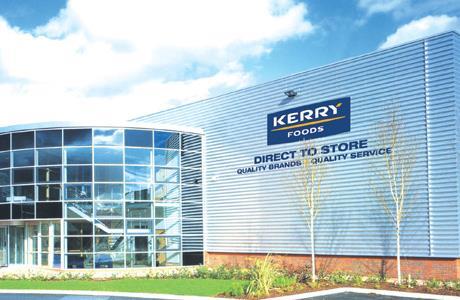 Kerry Group (KYGA) has increased volumes in the third quarter as its ingredients business made strong gains in Asia and the consumer foods division shrugged off challenging conditions.
Despite the 4.2% rise in volumes in the three months to 30 September – ahead of consensus of 3.5% – shares in the Irish group have fallen 1.7% so far today to €71.69.
The performance in the third quarter pushed up group volumes for the first nine months of the financial year to 3.2% higher than a year ago, with the ingredients division up 3.4% and consumer foods rising 2.6%. The volumes boost contributed to a 4.3% increase in reported revenues in the period.
Kerry also reiterated in the trading update its full-year earnings growth target of between 6% and 9%.
"Despite improving global economic conditions, consumer demand in developed markets remains weak," Kerry added. "Developing markets continue to be impacted by geopolitical issues and significant currency fluctuations. Kerry maintained a solid business performance against this challenging market environment in the three month period to 30 September 2015."
In the Irish and UK consumer food markets Kerry passed on lower input costs to customers – with pricing 2.4% lower – to drive volumes up as the market remained "highly competitive" with retailers increasingly focused on everyday low prices (EDLP).
Kerry said its repositioned portfolio had performed well against this background, with improvement broad-based through the consumer foods division's snacking and ready meal categories.
Mattessons maintained good growth, Richmond branded products were hit by the changing promotional environment and Cheestrings performed ahead of market growth rates, boosted by a successful back-to-school campaign in the period, Kerry added.
Analysts at Liberum called the third quarter results "resilient". "We view Kerry as a high-quality company with a unique, innovative and integrated ingredients and flavours (I&F) platform that allows the group to outpace global I&F market growth and take share of customer," the firm said. "Kerry's business transformation programs provide a 'self-help' buffer while driving visible EPS growth."