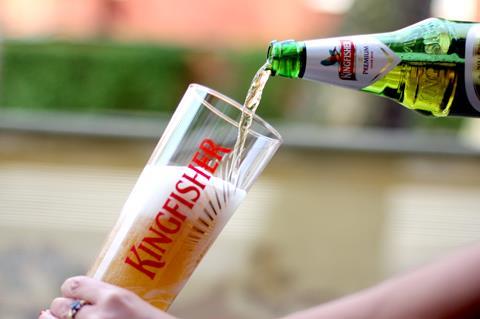 Sales grew but profits were halved at Kingfisher Beer Europe, as the Kingfisher, Theakston and Sagres owner splashed out on a major hiring spree.
Revenues grew £3.7m to £18.2m for the year ending 31 December 2018, results filed at Companies House reveal – but pre-tax profits were slashed, falling to £137,163 from £313,054.
The business' CEO Damon Swarbrick told The Grocer profits were "in line with expectactions as we absored a number of one-time costs and recruiting for 18 new roles".
He added the results came two years into "a three-year strategy to transform Kingfisher Beer Europe into a multi-brand, multichannel sales and marketing organisation" and that he was "delighted with the 2018 growth performance".
"We expect further value growth in excess of 20% in 2019 as we continue to offer customers and consumers a truly differentiated and unique product portfolio."
It comes as the business has significantly boosted its range of brews over past years, with additions such as Sagres and Ichnusa, as well as a new Bombay Bicycle spin-off for its namesake brand. It also signed up as the official beer partner of Southampton FC.