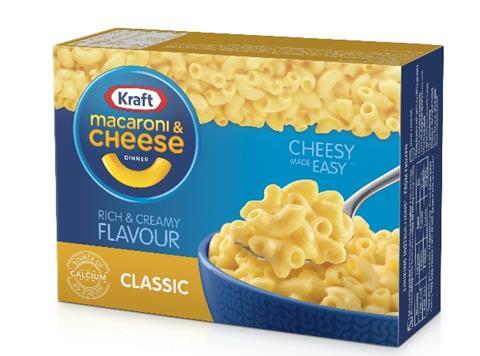 Sales at Kraft Heinz have experienced a boost in the third quarter as consumers continue to drive growth at global food groups during the coronavirus pandemic.
In the three months to 26 September, total revenues increased 6% to $6.4bn (£5bn) at the group, with organic growth of 6.3%.
Growth was strongest in its home US market, jumping 7.4%, with international sales up 3.9%.
Adjusted EBITDA rose 13.5% to $1.7bn in the period thanks to volume growth and pricing gains, as well as buying savings in the US.
However, net profits tumbled 33.7% to $597m as the group prepared to sell assets in its global cheese business to Lactalis for $3.2bn.
Kraft Heinz also raised its full-year outlook to mid-single-digit organic growth on the back of its third-quarter results.
"The continuation of our strong growth into the third quarter is a reflection of the agility we are creating as an organization and because of that, we are raising our outlook for the full year," said Kraft Heinz CEO Miguel Patricio.
"We are building momentum, and we are confidently optimistic about our near-term performance. We are heading into 2021 with our new operating model fully implemented, our platform strategy coming to life in the marketplace, and our growth investments ramping up.
"And although there are multiple future scenarios we must plan for and manage against, we are in a strong position to both accelerate and exceed the strategic plan we finalized earlier this year."