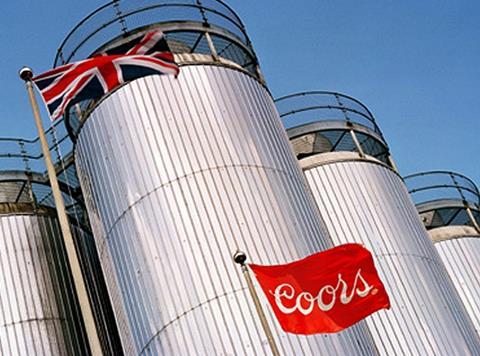 Brewing giant Molson Coors saw a "strong" European performance in the second quarter despite a global slump in net sales.
European revenues were up 0.5% year on year to $524.7m (£396.6m), with volumes of branded lines up 11.5% for the three months ending 30 June, according to the company's Q2 trading update.
This was driven primarily by "the transfer of royalty and export brand volume across Europe from our international business" and the addition of MillerCoors brands since its acquisition in 2016, the Carling owner said. Underlying EBITDA for its European business was up 13.8% to $118.3m (£89.4m).
Meanwhile, global sales were down 0.6% to $3,091.3m (£2.3bn), largely driven by "higher pricing and sales mix in the US, Canada and Europe"
Global brand volumes were up 2.3% due to European and international growth and the integration of MillerCoors. Global underlying EBITDA stood at $793.8m (£600m), up 4.2% year on year.
The brewer had shown "laser focus on strengthening our core brands, premiumising our portfolio, accelerating our international footprint, enhancing our customer partnerships and driving the integration of MillerCoors and the Miller brands globally to unlock synergies and other cost savings" said CEO Mark Hunter.
Its Q2 performance was "in line with expectations" he added. "We remain on track to deliver our 2017 business and financial plans, cost-saving targets and cashflow goals.
"Additionally, we exceeded our goals for cash generation and debt reduction in the first half of this year and have maintained our investment-grade debt rankings."
UK sales of its flagship brew Carling are up 1.1% to £322.8m on volumes up 2.8%. Meanwhile, Coors Light increased its value by a whopping 24.2% to £87.5m [Nielsen 52 w/e 22 April 2017].