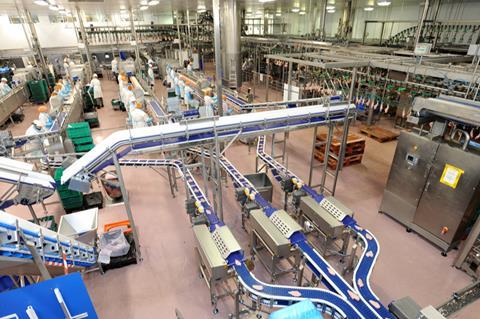 Moy Park recorded a solid financial performance in 2018, the company's latest accounts show.
The Belfast-headquartered company's operating profit increased 2% to £73.4m off the back of a 4% rise in revenues to £1.6bn for the year ending 29 December 2018.
It said the positive figures were down to "unrelenting focus on cost control, excellent customer relationships and a culture of constant innovation," in what Moy Park termed a "competitive landscape".
Moy Park also invested £43m into its infrastructure, enabled by "the generation of a positive underlying free cashflow". This investment included an £18m upgrade at two of its sites in Lincolnshire.
"Demand for our products remains strong across all our regions and the business is well placed to expand on its position as a leading European food company," said Moy Park president Chris Kirke.
"Our business is built on the highest standards of food safety and quality, and we are committed to meeting and exceeding the ever-evolving expectations of our customers and consumers."
Despite supermarket investigations into its chicken welfare practices and criticism for suspending production at its Ballymena plant earlier this year, Moy Park said 2019 "is continuing to show positive progress".