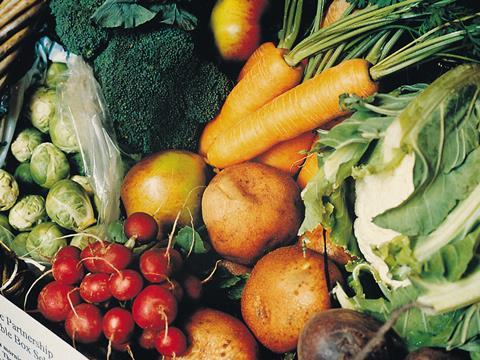 A third consecutive year of growth is set to push the organic food market past sales levels last seen before the financial crisis in 2008.

Booming sales are set to top £2bn by the end of this year, according to the Soil Association, driven by "dynamic expansion" in independent stores, foodservice and online, and an expected spike in supermarket sales during Organic September.

Organic food sales rose 4.9% to £1.95bn in the 52 weeks to 18 June while non-organic food fell 0.9%, said the NGO's Organic Market Report.

Organic food sales were up 3.2% in supermarkets, and 9.1% through box schemes and online retailers, while the foodservice and independent channels (up 15.2% and 7.5% respectively) also showed strong growth.

Animal welfare was a key motivation for shoppers choosing organic, according to the report, with sales of organic eggs up 2.6% and organic poultry up 13.3%. Fresh produce sales rose 3.5%, with fruit sales up 10.6%, and banana sales rising by 14.4%.

Fish sales were up 25.1%, while sales of organic yoghurt (up 2.1%) helped to counteract a milk price war-led decline in organic milk sales (down 2.2%).

Organic health and beauty products also benefited from a sharp increase in sales (up 21.6%), while baby products saw sales rise 3.3%.

"In a year of challenging deflation, organic products have performed exceptionally well," said Soil Association Certification business development director Clare McDermott.