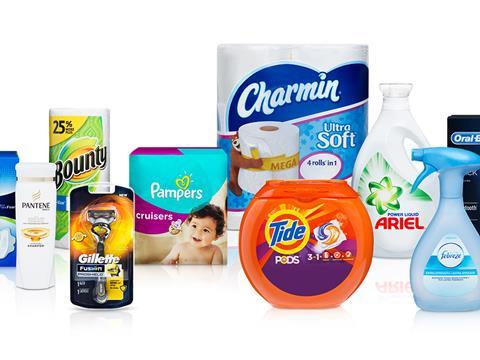 Procter & Gamble has vowed to apply the principle of "irresistible superiority" to its activities in a bid to boost sales and drive operational efficiencies after reporting a 1% drop in third-quarter revenues.
The global fmcg giant said the new credo would apply to areas ranging from R&D to marketing, and would help make it more resilient in the face of slow market growth, geopolitical and economic uncertainty, rising commodity costs and changes in fmcg retailing.
"We are meaningfully raising the bar by establishing an even higher standard of excellence – that of irresistible superiority – for our products and packages, coupled with superior execution of communication, in-store fundamentals and consumer value," said chief financial officer Jon Moeller during a call with analysts on the Q3 results this week.
One key area where P&G plans to apply "irresistible superiority" is in evaluating the efficacy of its NPD. It will move away from the single metric of weighted purchase intent in surveys towards a broader 'body of evidence' approach, including technical tests, line tests, household panel data, and in-market product reviews.
The aim was to provide shoppers with "an irresistibly superior experience with our products and packages" and lure them away from permanently from rivals supplier's options, said Moeller. To achieve this, NPD would undergo a new process of "deprivation testing" with consumers. Shoppers will be asked to score a similar product they currently used, which will then be replaced by the P&G innovation for several weeks. The original item is then returned and rescored. If the mark had not changed appreciably then P&G would not consider its own product as "irresistibly superior", having failed to achieve "a significant difference in expectation or delight", Moeller said.
The Pampers maker will also be applying its credo of "irresistible superiority" to its marketing efforts as well as to in-store execution. "We're determined to make our go-to-market activities a consistent source of competitive advantage to grow categories in our brands," said Moeller. "This requires having the right trade coverage with the right product forms, sizes, and price points, and the right in-store shelving and merchandising execution that requires getting the key business drivers right for each category and brand in every store across all channels every day."
Q3 results
P&G this week reported quarterly net sales of $15.6bn, a decrease of 1% year on year. Organic sales increased by 1% and were up in four of five business segments, with a plunge in shaving sales hitting overall growth.
Analysts have reacted with caution – and some confusion – to the company's pledge of "irresistible superiority", with the Wall Street Journal reporting analysts were confused by the phrase. "I don't think they understand it," Ali Dibadj of investment research firm Sanford C Bernstein & Co told the newspaper. "In many different ways they said it, it isn't about share gains and it isn't about hiking the price."