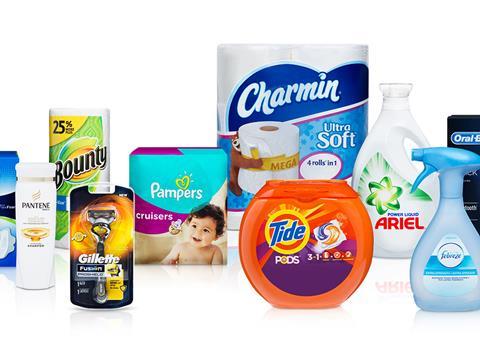 Procter & Gamble (PG) has increased its annual expectations after its first quarter sales were boosted by higher demand for its healthcare and beauty products.
Sales at the Fairy and Pampers maker rose 7% to $17.8bn in the three months to September, both on a total and organic basis.
On the back of the positive performance, P&G upped its annual forecasts by one percentage point. It now expects sales for the year ending June 2020 to rise between 3% and 5%, from a previously estimated range of between 3% and 4%.
"We delivered strong top-line growth, profit margin expansion and cash productivity in the first quarter, enabling us to increase our outlook for fiscal year results," said P&G chairman, president and CEO David Taylor.
"We will continue executing our strategies of superiority, productivity, constructive disruption and improving P&G's organisation and culture to deliver balanced top-line and bottom-line growth, along with strong cash generation in a challenging competitive and macroeconomic environment."
The consumer goods bellwether reported a 10% organic sales increase from its Beauty division, including products such as Olay and SK-II, due to "premium innovation and positive product mix".
Sales of healthcare products, such as Vicks cough relief, rose 9% on an organic basis in the quarter, while the Fabric & Home Care and Baby, Feminine & Family Care units reported 8% and 5% increases respectively.
P&G's grooming division was the only side of the business lagging, at 1% organic growth. On a total basis, the unit reported a 2% sales drop – the only division entering negative territory.
Net earnings rose 13% to $3.61bn in the quarter.
P&G shares were trading 3.1% higher at $122.66 in New York.