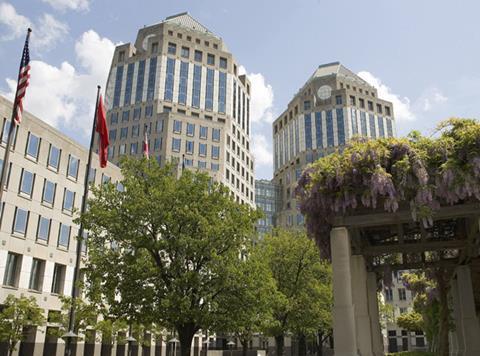 P&G has reported a 1% drop in third quarter revenues amid market growth slowdown, geopolitical disruptions and foreign exchange headwinds.
The US-listed consumer giant reported quarterly net sales of $15.6bn, a decrease of 1% year-on-year. Organic sales increased by 1% and were up in four of five business segments, with a plunge in shaving sales hitting overall growth.
Grooming segment organic sales decreased six percent due to lower volume and reduced pricing in Shave Care. Organic sales decreased high single digits globally in shave care due to competitive impacts in the US.
Beauty segment organic sales increased 1% versus year ago behind growth in Skin & Personal Care. Health Care segment organic sales increased 6% percent behind higher organic volume in both oral care and personal health care. Fabric and home care was up 1% and Baby, Feminine and Family Care was also up 1% driven by volume growth in Family Care and favorable mix in Feminine Care.
Diluted net earnings per share were $0.93, a decrease of four percent versus the prior year while core earnings per share increased 12% to $0.96. Currency-neutral core EPS increased 15% versus the prior year.
David Taylor, chairman, president and CEO said: "The third quarter macro environment was characterized by a slowdown in market growth, continued geopolitical disruptions and foreign exchange challenges.
"Against this backdrop, we delivered modest organic sales growth and double-digit Core EPS growth, and we increased the quarterly dividend for the 61st consecutive year. Looking forward, we are maintaining our organic sales and Core EPS guidance ranges for the year and increasing our outlook for adjusted free cash flow productivity."