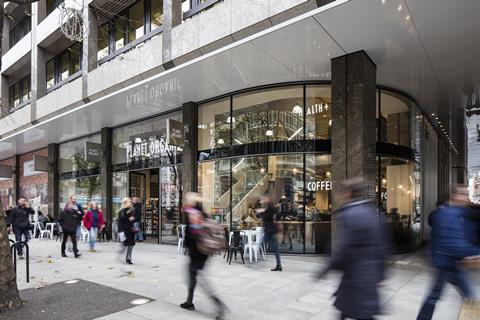 Organic supermarket Planet Organic fell to a loss last year as its new private equity owner invested cash to fund growth.
The eight-strong chain grew sales by 8% to £35m in the year to 31 August, but fell to an operating loss of £689k having made a profit of £157k the previous year.
Planet Organic said profitability had been hit by £406k of costs from Scottish private equity house Inverleith buying a majority stake for around £15m in October 2018.
The bottom line was also impacted by investment, including the remodelling of existing stores and the new store in Queen's Park, London, in August 2019.
Under its new ownership, Planet Organic has pledged to open 10 further stores in Greater London over the next five years to more than double its estate. At least two new stores are expected to open in 2020. This would constrain profitability "in the short-term" as it focuses on driving sales growth it said.
Staff costs were up 11.9% in the year as it grew its team from 316 employees to 327.
New figures provided to The Grocer also showed
Christmas like for like sales increased 1% and rose 11% including sales from e-commerce and the Queen's Park store, "our most successful launch to date," said CEO Peter Marsh. "Planet Organic sales continue to grow, at a time when much of the retail sector struggles."
The New Year period is of particular importance to the chain as it taps into consumers's efforts to live more healthy lifestyles in the New Year.
January trading "will be bigger than December" said Marsh, and it was experiencing notable increases in sales of no and low alcohol drinks, non-dairy cheeses, vegan collagen boosters and keto-style snacks.
It is also selling "large numbers" of keep-cups and recyclable containers as it incentives customers to use re-fillable options in-store and in its cafes.
Buying director Al Overton added: "Christmas trading was very good, but Planet Organic is unusual in that January is even better and that's already proving to be the case.
"With a wide and up-to-the-minute health and wellness range, and with a focus on nutritious foods, we cater perfectly to the New Year ambitions and resolutions of many people."