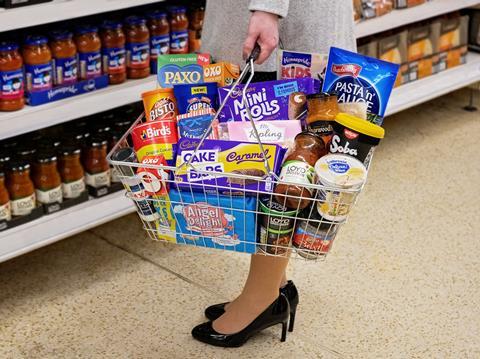 Premier Foods shares jumped to a four-month high this week as its efforts to achieve sustainable growth appear to finally be paying off.
The Mr Kipling and Batchelors owner has had a largely torrid time after rebuffing a 65p per share approach from Canadian food group McCormick in 2016. Though parts of its diverse branded portfolio have grown, most notably the reinvigoration of its Batchelors noodle range thanks to its tie-up with Japan's Nissin, the company has struggled for overall branded growth given its presence in a number of declining categories.
Its first-half results on Tuesday suggest Premier is on its way to achieving broad-based, brand-driven organic growth. It posted a better-than-expected 2.4% sales rise for the 26 weeks to 28 September to £366.7m, with branded sales up 4.3% in the half-year period and by 5.6% in the second quarter.
Premier posted encouraging numbers across its branded portfolio, with Mr Kipling up 8% in the half year. Nissin Soba Noodles & Cup Noodles were up 111%, while Bisto, Sharwood's, Cadbury Cakes and Loyd Grossman all posted growth. Notably the brands were supported by increased marketing spend in the first half – an increase that will be replicated in the company's more important second half of the year.
New CEO Alex Whitehouse told The Grocer: "After several years of hard work building NPD pipelines and getting the brands growing again we're starting to see the full benefits of that play out. We still have lots more innovation coming to market and more media planned for the second half of the year – so there is plenty of gas in the tank to keep the brand growth engine growing."
Some 93% of Premier revenues remain UK-based and the results of its efforts to expand internationally have been mixed. Its half-year results showed a drop of 6%, though second-quarter international revenues were up 6%, driven by growing sales of cakes in Australia. Whitehouse said the company was currently exploring expanding the business to the US and is "experimenting in 1,000 stores to see if we can take what we've learnt from Australia and replicate it in the States".
Another question mark remains Premier Foods' strategic review, which is widely expected to result in the divestment of a number of branded businesses, and is "nearing completion". The assets Premier may see as non-core may not be the assets the market is willing to pay the hefty prices it needs to service its debt pile, however.
Jefferies was encouraged by the half-year performance, noting "the road to recovery continues to be trod… New CEO Alex Whitehouse is streamlining his team and growth is both broad-based and strong in the right places."
Shore Capital added: "New management seems to be bringing more energy, focus and pace to the group, which for the new team is welcome, albeit needs to be sustained. Innovation is seemingly evident, including now the vaunt of plant based products. Whilst the important strategic review is nearing completion, much frankly hinges upon that for the future profile of this moribund stock."
The shares jumped 9% to 36.4p on Tuesday following the results and were up a further 1.9% on Wednesday to 37.1p – their highest level since briefly topping 38p in July.