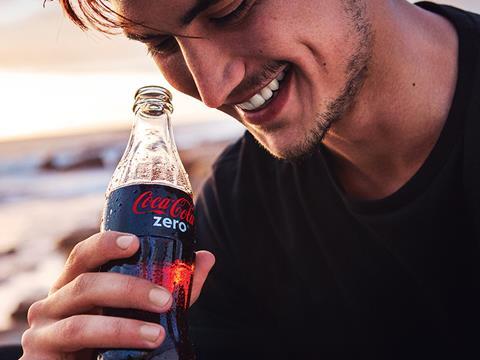 UK Coke bottler Coca-Cola European Partners (CCEP) has reported a 1% organic growth in sales despite the cold weather and "customer challenges" causing a 2.5% slip in volumes.
First quarter reported revenues for Europe's biggest Coke bottler were flat against the previous year at €2.4bn.
Operating profits were up 12.5% to €187m or up 13% to €239m on a comparable and fx-neutral basis.
CEO Damian Gammell said: "While pleased with our overall performance, volume growth was impacted during the quarter by unfavourable weather, customer challenges, and the effect of some of our brand realignment decisions.
On a territory basis for the first quarter, Great Britain was one of the better performers, growing 3% with "solid gains in revenue per unit case reflecting an ongoing focus on promotional effectiveness and favourable package mix".
Iberia revenues were down 0.5%, Germany was up 1.5% and France was down 4.5% with modest growth in revenue per unit case more than offset by a decline in volume owing primarily to the impact from customer disruptions.
Revenue in the Northern European territories (Belgium, Luxembourg, the Netherlands, Norway, Sweden, and Iceland) was flat, led by growth in the Netherlands and Sweden.
On a brand basis. volume for sparkling brands was down 1%, Coca-Cola trademark brands decreased 2% despite growth of 8.5% in Coca-Cola Zero Sugar offset by declines in other trademark brands.
Sparkling flavours and energy grew 1% led by energy brands and Schweppes. Still brands decreased 9% percent, with water brands down 10.5% percent and juices, isotonics, and other down 8% mainly due to strategic decisions regarding the group's brand portfolio.
CCEP reaffirmed full-year guidance for 2018 including comparable and fx-neutral diluted earnings per share growth of between 6%-7% on a comparable year-on-year basis.
Gammell added: ""We remain confident that we are making the right strategic decisions for the long term and this is reflected in our 2018."
"To achieve this outlook, we are focused on executing our plans over the key summer selling season while navigating through a dynamic trading environment."