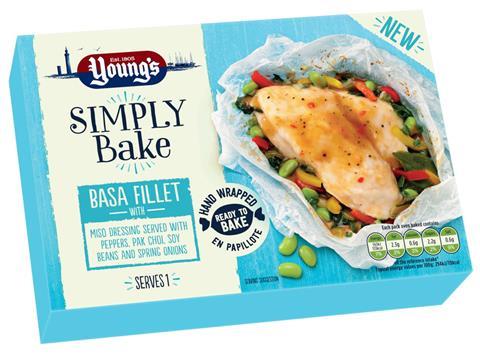 Profits have returned to growth at the owner of Young's Seafood, as the seafood giant continues its search for a buyer.
EBITDA at owner Lion/Gem Luxembourg 3 S.a.r.l. surged 13.3% to £23m in the full year to 30 September 2018, rebounding from a slump in profits in 2017.
Despite the loss of a significant Sainsbury's contract loss during the year, new wins helped to drive a 4.3% jump in sales to £545.9m for the period.
The results come amid a lengthy sales process by the fish supplier's joint private equity owners Lion Capital, Bain Capital and HPS Investment Group.
CapVest had been in the "final stages" of a deal to purchase the Grimbsy-based supplier, although the process is understood to have stalled with the deal now in serious doubt.
Sales of frozen fish also returned to growth for the year, as Young's recorded an increase in international sales.
"Sales growth, contract wins and cost saving initiatives have resulted in significant EBITDA growth for our business this year," commented Young's Seafood CEO, Bill Showalter.
"Young's Seafood has a strong track record of operational success and remains the UK's clear market leader in both chilled and frozen fish and seafood. Our fourth quarter saw continued Turnover growth, with solid EBITDA, building on the traction through the year.
"During the year we also achieved net leverage improvements and finished the year with £19.4m cash in the bank.
"Our exports programme has maintained year on year growth, up 180% on quarter four last year, demonstrating the popularity, demand and potential for further growth of our brand in other markets."