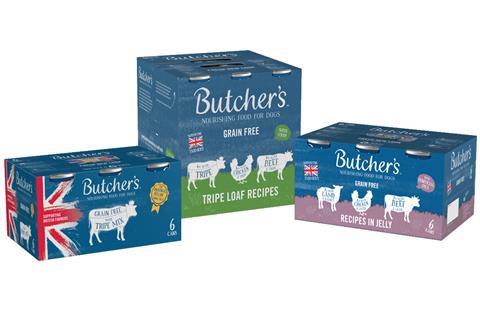 Profits plummeted 87% at the maker of Butcher's petfood as it was affected by cost increases and an investment programme.

Northamptonshire-based FW Baker saw ­pre-tax profits dive to £1m for the year to 31 July 2018, down from £7.5m in 2017, as costs rose by £10m.

However, the company made "rapid progress" in the 2018 financial year, it said, after an "in-depth review" and rebrand of Butcher's drove a 6.9% sales jump to £86.4m.

The brand is coming towards the end of a significant three-year investment plan which also involved the launch of the Blink premium cat food range

FW Baker described its 2018 performance as "satisfactory" but reported "good progress" during the current year and has seen UK sales jump 7%, while international sales are up 5% it said.
"The Butcher's brand is being re-launched with new improved recipes for dogs with higher meat content sourced from British and Irish farms, grain free, complete and balanced and with no nasties," said Chairman Graham Baker.
"Our international business is growing fast in Eastern Europe where consumers appreciate the quality of our natural range of products.
"The transformation is comprehensive, involves considerable investment and will take time. The early signs of growth are encouraging."
Butcher's is sold in UK retailers such as Sainsbury's, Waitrose and Pets at Home.