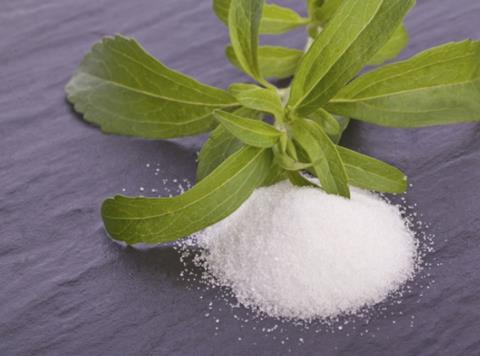 Sales growth at PureCircle (PURE) was held back in the second half of the year after US Customs detained a number of the stevia producer's shipments and product launches were delayed by customers.
Shares in the London-listed business sank 6.1% so far today to 310p as CEO Magomet Malsagov warned there would be more volatility in future growth to come.
Revenues in the year to 30 June increased 9% to $138.6m (£107m), compared with the previous 12 months, driven by accelerating market adoption of stevia, the group said in its preliminary results.
Growth slowed significantly from the 25% jump recorded in the first six months of the year because of the issues with US Customs and delayed timings for launches.
However, PureCircle added it was confident in its long-term prospects as the potential market for stevia grew, with Brazil and India approving the sugar replacement and governments around the world, including in the UK, imposing sugar taxes.
Operating profits at the group rose 90% year on year to $32.4m (£25m) as margins expanded.
"Despite challenging market conditions in FY16, I am delighted with the progress PureCircle has made, with strong growth in both revenue and profit," Malsagov said.
"The market for PureCircle stevia has continued to develop strongly with favourable regulatory developments and continued roll-out of ever larger food and beverage brands using stevia.
"Prospects for the business over the next four to five years are strong, and we are confident that as our sales continue to increase, we will report improved profitability. Nevertheless, we caution that there will be inevitable volatility in the growth trajectory as we move towards our longer-term goals."
Investors in PureCircle have had a bumpy ride in 2016, with the stock down 22.5% in the year to date. The share price has recovered from the lows of 260p in June after it revealed US Customs and Border Protection had seized shipments of over allegations they were produced using forced labour.
PureCircle denied it was importing stevia from the Inner Mongolia Hengzheng Group Baoanzhao Agricultural and Trade LLC where there have been allegations of forced prison labour.
Three shipments have been released from detention by US Customs after PureCircle provided traceability information and the audit reports but number of shipments are still being held, the business said.