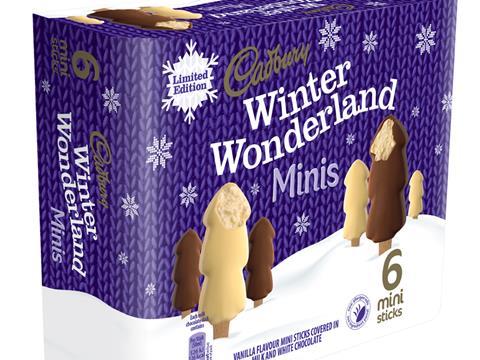 Sales at R&R Ice Cream fell by 1.3% in the three months to 31 March 2016 due to exiting unprofitable contracts in its German business and tough trading conditions in the UK.
The company, which produces Rowntree's Fruit Pastille lollies and the Skinny Cow brand, reported consolidated revenues for the period of €167m, a drop of 1.3% on the €169.3m sales figure last year.
On a like for like basis and at constant exchange rates sales were down further, dropping 5.5m since last year and the impact of average exchange rates has hit revenues by a further €5.3m.
R&R said the sales decline in Europe is primarily due to the effect of exiting less profitable contracts in its German business, which saw revenues drop by €5.5m.
Sales in the UK were down by 4%, dropping €2.2m on revenue of €53.1m as "slow market conditions and timing of promotions affected the start of the season".
However, adjusted EBITDA was €32.5m during the period compared to €29.1m last year.
This includes €1m of adjusted EBITDA contributed by R&R South Africa, which was purchased from Nestlé in May 2012 for €8.6m.
Adjusted EBITDA margin increased 2.2 percentage points from 17.2% to 19.4% thanks to improvements in gross margin and overhead savings.
Capital expenditure was also €4.7 million higher in the first quarter of 2016, which is a result of investment in manufacturing and IT systems.
After the end of this trading period R&R agreement with Nestlé to set up a joint venture named Froneri. The business will have combined sales of approximately €2.5bn in 20 countries, joining up the pair's ice cream activities in the relevant countries and Nestlé's European frozen food business (excluding pizza and retail frozen food in Italy), as well as its chilled dairy business in the Philippines.