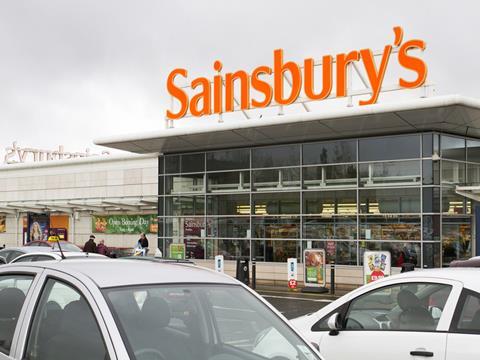 Sainsbury's has blamed "strong levels of food deflation and a highly competitive pricing backdrop" for a 3.7% decline in like-for-like first-quarter sales, including fuel.
Like for likes, excluding fuel, fell 2.1%, and total retail sales fell 2.3%, including fuel (0.6% excluding).
Mike Coupe, chief executive, said volume and transactions continued to grow on the back of "improved value and further investments in quality".
Her noted a simplification of the group's promotional offer had reduced promotional participation further, helping to lower waste and give customers better levels of availability.
Coupe said Sainsbury's internal customer service measures had never been higher, pointing to the group's third consecutive win of the annual Grocer 33 Service and Availability Awards as well as its winning of the quarterly Grocer 33 award for online service and availability.
He said that the company introduced new products in several categories during the 12 weeks to 6 June, in keeping with last November's Strategic Review when it committed to investing in the quality of 3,000 own-brand products.
The company had also improved its seasonal fresh offer in time for summer and it was "on track to deliver all of our planned quality improvements", Coupe said.
The quarter saw Sainsbury's open its 300th petrol station in Livingston, West Lothian.
Twenty grocery Click & Collect sites were now open and the company remained on track to have 100 sites by the end of 2015 while groceries online had a record week in the quarter with 256,000 orders.
Coupe also pointed to the three Argos digital stores that opened during the period, claiming that 10 would be open by the end of the first half.
The convenience business remained in double-digit growth and 10 convenience stores had opened over the 12 weeks.
"We continue to invest in our broad range of products and services and our multiple channels to market. These areas represent strong future growth opportunities and contribute towards our resilience in the current trading environment," Coupe said.