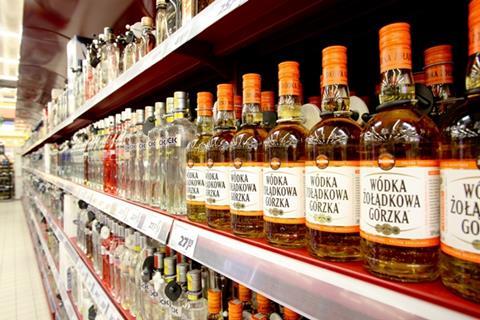 European drinks group Stock Spirits has set its sights on trebling sales in the UK over the next two years after trading difficulties in Poland led to sales and profits plunging in its first half.
The spirits producer is hoping the roll out of four of its most popular brands in the UK – spearheaded by a new management team – will boost its top line.
Stock Spirits is aiming to get its Limoncè, a top-selling limoncello in Italy, Polish vodka Zoladkowa de Luxe, Italian fruit vodka-based liqueur Keglevich, and Stock XO Brandy, which is already available in Tesco, in more stores across the UK.
The group will manage the process in-house after taking control as commercial agent from Pinnacle Drinks. Steve Howard, one of the founders of Pinnacle, has joined Stock Spirits as commercial director for the UK and Ireland market to oversee and develop the strategy.
"Following the successful roll-out of our heritage brands across the UK, we have decided to take on direct management for the region," said Michael Kennedy, MD of international and Italy. "Furthermore, during the course of the next three years, we will be investing in both the structure of the business and our campaigns behind the Keglevich and Limoncè brands further enhancing our UK footprint and helping us to treble our UK business."
Stock does not break down the size of its UK sales but it is currently a small part of the group, with 90% of business coming from its core markets in Central and Eastern Europe.
Last week, Stock Spirits, which is listed on the London Stock Exchange, reported a slump in sales and profits in the first half to 30 June, with revenues falling from €137.7m a year ago to €108m and pre-tax profits down from €19.5m to €2m. It blamed disruption in the supply chain and aggressive competitor pricing in Poland for the "very difficult trading period" in quarter one but added the second quarter was much-improved.
The four brands were introduced into the UK by former commercial agent Pinnacle in 2011. Sales in the country of Limoncè are up 133% in the past six months and Stock XO sales increased 65% during the same period – with both brands gaining double-digit increases thanks to the Tesco listing.
Stock Spirits was created through the integration of Eckes & Stock and Polmos Lublin in 2008 and floated on the main market of the London Stock Exchange in October 2013.