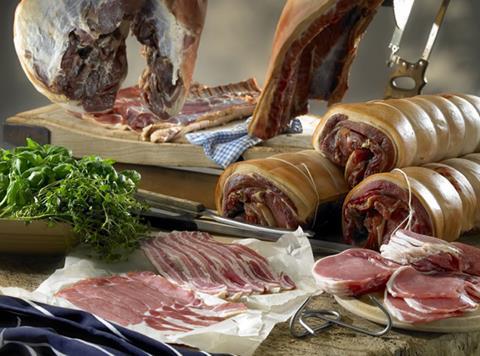 Higher volumes and the contribution of acquisitions helped Cranswick's (CWK) sales rise 11% in the first quarter to 30 June 2016.
The pork specialist said underlying sales were 5% higher than the same period last year, with corresponding volumes up 12% as lower input prices were passed onto customers.
Export volumes to Far Eastern markets were 60% ahead of the same period last year, reflecting both ongoing robust demand from the region and increased output from the Cranswick's two primary processing facilities.
It added that during the period it continued to invest heavily across its asset base to increase capacity, add new capability and drive further operating efficiencies.
It spent £39m acquiring Crown Chicken in April 2016 and its substantial capital investment programme saw net debt rise by £10m to £22m.
However, it said it remains in a "robust" financial position with unsecured debt facilities of £120m.
Cranswick stated: "With experienced management, a strong range of products, a well-invested asset base and a robust financial position, the board is confident in both the prospects for the current financial year and the continued long term success and development of the business."
The trading update comes as Cranswick announced the sale of food to go manufacturer The Sandwich Factory to Greencore in a deal valued up to £15m.
CEO Adam Couch said of the deal: "I am pleased to announce the sale of our sandwich business to Greencore which is very much in line with our strategy of focusing on our core protein businesses. Moreover I am particularly delighted that the sandwich division is being acquired by a proven global leader in Greencore who will bring new opportunities and strengths to this business, its customers and the staff to whom, on the Board's behalf, I would like to extend our thanks for their long standing loyalty and commitment to Cranswick."
Broker Shore Capital said it had "long considered sandwiches as non-core to Cranswick so the disposal comes as no surprise to us".
The broker added: "Whilst lowering our sales expectation, we are leaving our profit forecasts unchanged post today's update… Our unchanged profit forecast reflects an expectation of strong momentum in the core business offsetting the lost contribution from the disposed activities."
Cranswick shares were up 1.2% to 2,362p in today's trading. The shares are up 22.8% so far in 2016.