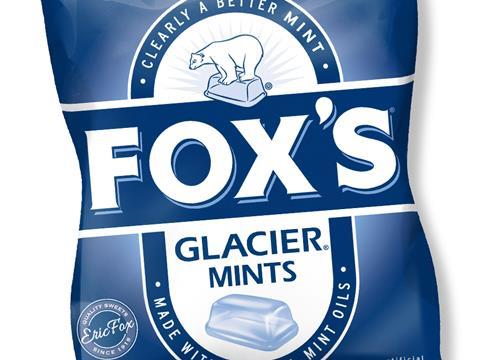 Full-year sales and earnings at Finnish food group Raisio fell last year as a result of "challenges" in its now-divested UK confectionery business. However, the company is now targeting acquisitions as part of a wider turnaround plan.
Overall group sales for the full-year 2017, including discontinued operations, fell 7.7% to €402.8m from €436.3m.
Excluding divested businesses, sales were down 8.9% to €306.8m.
Total group earnings (including divested businesses) fell 9.5% to €45.9m, representing 11.4% of net sales compared to 11.6% last year.
In the final quarter of the year Rasio's net sales rose to €97.3m from €95.4m including discontinued operations and to €72m from €70.7m excluding sold businesses. However, group EBIT fell back to €9.2m in the period compared to €12m last year.
CEO Pekka Kuusniemi said its profits fall was "primarily due to the challenges of the UK confectionery business that continued until the end of 2017".
Its UK confectionery business, including Fox's Glacier Mints, was sold in December to Valeo Foods.
Benecol's EBIT was also significantly down due to higher subcontracting costs of consumer products and the sharp world market price increase of sterols used as raw material in Benecol products, since higher costs could not fully be passed on to end product prices.
However, he added that Raisio has secured the availability and price level of sterols required for its production "in the coming years".
He said: "The confectionery business divestment in December 2017 was Raisio's first strategic step towards its focus, namely its core business Healthy Food. Together with the already strong balance sheet, the proceeds from the confectionery deal allow extensive acquisitions."
Last month Raisio announced it is considering the sale of its feed business as part of a wider restructure to focus on healthy foods that will include around 30 job cuts.
In 2018, Raisio estimates net sales of continuing operations will "slightly" increase year-on-year.
Comparable EBIT of the Group's continuing operations will account for more than 10 per cent of net sales, but exchange rates will continue to significantly affect Raisio's figures.
The company stated: "Raisio's key strategic target is growth, both organically and through acquisitions. To ensure Raisio's organic growth, the company will move from a holding-type structure to a model in which all resources are targeted toward supporting the strategic objectives of the new Healthy Food Division.
"Raisio will also seek growth through acquisitions that suit its core business. Raisio is net debt free and has a strong balance sheet, which makes acquisitions supporting its core business possible."