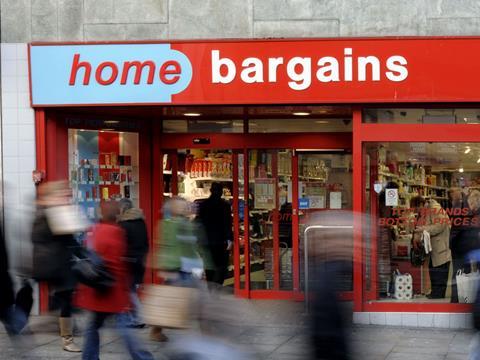 Home Bargains owner TJ Morris is planning to open about 30 new stores in the coming months, taking its total to 450 by June next year.

According to its latest accounts for the year to 30 June 2016, filed recently at Companies House, the discounter has opened 12 new stores since June, taking its total to 420. It said it aimed to hit 450 by the end of the current financial year as part of its longer term ambition to reach 700 in the UK.

Pre-tax profits for the year to 30 June fell 6.9% to £137m while sales were up 9% to £1.6bn. This represented a sales increase of £130m, which the retailer said was driven by the opening of new retail outlets, shop re-sites and an increased contribution from existing stores.

The accounts also reveal that the retailer paid out dividends of £40m to its owners.