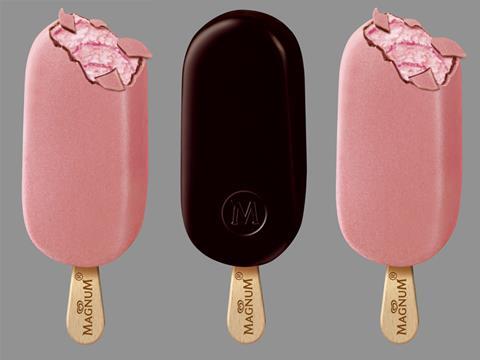 Unilever has come in ahead of consensus expectations in its results for the first half of the year, which it attributed to "sharpened strategies" and a "step-up" in its innovation pipeline.
Turnover climbed 12% to €27bn (£19bn) at current rate in the first half and underlying sales – broad-based across all four categories of foods, personal care, refreshment and home care – achieved 2.9% growth in the second quarter. Operating profit in the first half fell 13% to €3.8bn, reflecting profits on disposals in 2014. Pre-tax profit at current rates fell 14% to €3.6bn.
Core operating margin in foods overall improved by 30 basis points (bps) driven by lower overheads. Core operating profit climbed €0.1bn at €1.2 billion as the previous year's disposals partially offset operational performance and positive currency.
Savoury foods enjoyed broad-based growth, helped by the success of cooking products in emerging markets and soups in Europe. Unilever said growth was driven by innovations and market development campaigns behind its global and local brands.
The group said it was introducing more natural products, such as Knorr wet soups, and healthier ones, such as fortified stock cubes in Africa which helped address iron deficiency.
Hellmann's, in dressings, demonstrated good growth driven by a strong performance in Latin America and by the successful squeezy packaging it brought from Europe to North America.
The new baking, cooking & spreads unit went live on 1 July, and Unilever said the unit would benefit from future focus as the group continued to reposition the business towards more attractive segments such as melanges and premium cooking oil blends.
The period saw Unilever upgrade the mix in ice-cream, in its refreshment division, with innovations behind the premium brands, such as Magnum Pink and Black variants, Ben & Jerry's cores range and the new flavours of Breyer's Gelato.
It refreshed the Lipton leaf tea brand with new packaging and extended the premium tea boutiques T2. It is also building its presence in faster growing segments where it is underrepresented like such as green tea.
Paul Polman, chief executive, said: "The sharpened strategies across each of our four categories and a step-up in our innovation pipeline are increasingly driving our growth and margin expansion in a continued challenging environment.
"Equally, on the cost side we continue to exceed the objectives set with project Half, enabling us to strengthen the investment behind our brands and to extend into premium segments and new markets."
Bernstein European food and home and personal care analyst Andrew Wood, said it had previously expected 3.6% organic growth for the full-year 40bps operating margin growth and 18% earnings per share growth. "We would expect to slightly increase our expectations following today's results," he said.