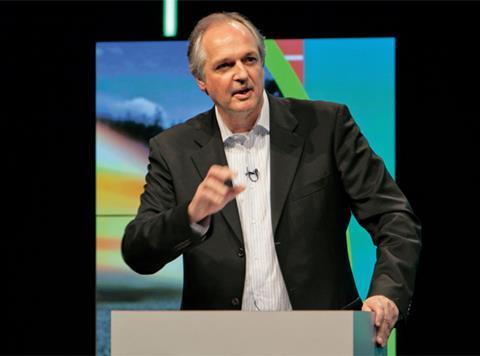 Unilever (ULVR) has vowed to intensify its focus on product innovation to help it overcome "volatile" global market conditions after announcing a double-digit rise in annual revenues.
The fmcg giant announced today that full-year underlying sales performed ahead of the markets in which it operates last year and turnover rose 10% to €53.3bn, including a positive currency impact of 5.9%.
The company whose brands include Magnum, Ben & Jerry's, Flora and Dove, posted underlying sales growth of 4.1% with volumes up 2.1% and prices up 1.9%.
Its core operating margin climbed 30bps to 14.8%, with core operating profit up 12% to €7.9bn during the period. Overal opperating profit fell 5.8% to €7.5bn, reflecting profits on the sale of businesses in 2014.
Unilever said all categories delivered progress against their strategic priorities.
Personal care and foods achieved improved growth while maintaining strong profitability and cash flow.
Home care and refreshment improved margin and cash flow while continuing to grow competitively, it said.
In the foods category, savoury demonstrated good volume-driven growth led by cooking products in emerging markets and by innovations around naturalness and health, such as Knorr Mealmakers in Europe and fortified stock cubes in Africa.
Hellmann's showed good growth driven by strong performance in Latin America and by the success of new squeezy packs in Europe and North America.
Unilever said the baking, cooking & spreads unit, was repositioning the business to more attractive segments which helped it gain market share in margarine.
However, sales in spreads continued to decline because it was not able to stem what it said was the sustained market contraction in developed countries.
Ice cream delivered strong growth, driven by "margin-accretive innovations" behind premium brands such as Magnum Pink and Black variants, the Ben & Jerry's Cores range and new flavours of Breyer's Gelato.
Paul Polman, chief executive, said: ""Despite a challenging year with slower global economic growth, intensifying geopolitical instability and high currency and commodity volatility, we have again grown ahead of our markets, driven by our innovations and increased support behind our brands."
The 2015 results further demonstrated the progress Unilever had made in transforming the group into a more resilient business, capable of consistently delivering competitive underlying sales growth, margin expansion and strong cash flow.
This consistency of performance showed that its focus to build Unilever for the long term was paying off, Polman said.
"We are starting to see the results from sharpened category strategies that guide increased investment in our brands, our infrastructure and our people as well as extensions into attractive new markets like prestige personal care."
"We are preparing ourselves for tougher market conditions and high volatility in 2016, as world events in recent weeks have highlighted. Therefore it is vital that we drive agility and cost discipline across our business. We are further strengthening our innovation funnel while shortening innovation cycle times, stepping up our digital capabilities and rolling out a global zero-based budgeting programme."
Unilever's priorities continued to be volume-driven growth ahead of its markets, steady improvement in core operating margin and strong cash flow, Polman added.
Unilever shares were up 2.5% to 2,915.5p by mid-afternoon - up 4.5% since Monday morning.
Jefferies analyst Martin Deboo commented: "Unilever is making good progress in difficult markets, fuelled by innovation. There seems to be plenty of pricing power where needed, perhaps partly because P&G is so quiescent and has even bigger transactional fx issues of its own."
However, he cautioned: "What's not to like? Still slow Europe, the inter-related issue of spreads performance and group valuation, with Unilever trading at a big underlying premium to Nestlé on a multiple of cashflows."