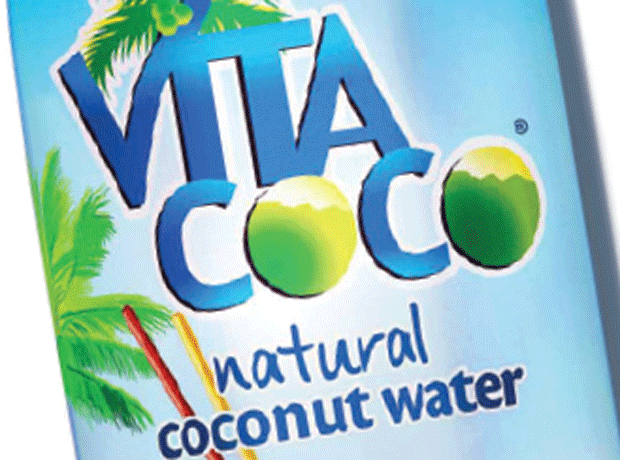 Sales and profits at coconut water brand Vita Coco have rocketed in the UK as consumers increasingly look to healthier alternatives to sugary drinks.
The company, which is led in the UK by Giles Brook, increased revenues 79% to £24.5m and pre-tax profits by 64% to £2.3m in the year ended 31 December 2014, documents filed at Companies House revealed.
Vita Coco grew its range last year with the launch of its first children's products and a lemonade variant, as well expanding further in Europe, including in Norway. Sales from Europe almost doubled to £3.4m, with the contribution from the rest of the world increasing from £28,000 in 2013 to more than £279,000.
Marketing spend rose in the period as Vita Coco sought to raise awareness and increase of the value of the category in the UK, where it supplies supermarkets, wholesalers and independents.
The rise in profits came despite the company rapidly expanding its workforce from 18 employees at the end of 2013 to 46 a year later - relocating to a larger London premises to accommodate the growth as a result - pushing up staff costs from £829k to £2.1m. However, operating margin did fall 1 percentage point to 8%.
Since the year end, rival drinks brand Innocent has entered the coconut water market and is expected to steal some of the near-60% market share Vita Coco enjoys in the UK.
"New competitors will affect the landscape in the coming years and All Market Europe's [the registered company name] growth in the UK is expected to slow down," Brook said in the business review. "However, expansion in new markets is expected to compensate with the company continuing to grow."
Vita Coco will look to the Middle East and Africa, as well as Europe, for new growth, and has also expanded the range with the introduction of a coconut oil product.
"As a result, the directors expect the general level of activity to increase in the forthcoming year," Brook added.
In June, the brand kicked off its first-ever global advertising and marketing push with £2m spent to promote Vita Coco across 11 European cities. The Stupidly Simple campaign included 21 outdoor ads around Waterloo, London's busiest train station.