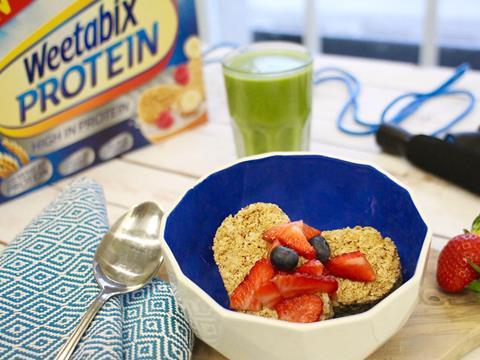 Profits at Weetabix slid in the run-up to its £1.4bn sale to US group Post Holdings amid "management distraction" around the sales process and rising costs, according to newly filed accounts.

Documents at Companies House for Weetabix Ltd show gross profit margins slid from 40.4% in 2016 to 34.2% in a shortened nine-month financial period to 30 September 2017.

The period, which encompassed Post buying Weetabix from China's Bright Food for $1.8bn in July 2017, was 'dominated by the sale process', according to the accounts. The sale 'inevitably caused some management distraction, which is reflected in the financial performance'.

Weetabix attributed declining margins to increased promo costs as own label continued to take market share from branded players in cereal, and higher costs.

Operating profits before exceptional items fell to £38.8m from £84.1m, representing a pro-rata drop of 38.5%.

However, total sales improved by 2.9% on a pro-rata basis over the nine-month period to £241.8m, as Weetabix gained share.

It said cereal consumption in the UK showed a small increase during the period, but the greater emphasis on private label products meant value in the sector was broadly flat year on year.

Weetabix 'continued to perform well in a difficult market', with a strong performance from its On The Go drink range helping generate volume and value growth.

Weetabix also launched a fruit-containing variant Weetabix Additions in January 2017 and has built out the Weetabix brand into biscuits, breakfast drinks and Protein varieties.

Weetabix made a pre-tax profit of £79.5m in the nine months compared with £81.9m the previous full year, driven by a one-off gain of £44m related to the transfer of its North America subsidiary to another group entity post the Post deal. Its numbers were not included in the accounts.

It incurred exceptional charges of £4.4m related to a cost drive at its Burton Latimer and Corby plants, and transaction expenses of £1.2m.

Listed US food group Post announced in May that global Weetabix brand sales were $109m for the first three months of 2018, representing a pro forma net sales increased 15.3%, or $14.5m over the same period last year.

That gain was primarily driven by favourable currency translation rates as it posted a global volume decline of 1.8% in the period.

Weetabix and Post declined to comment.