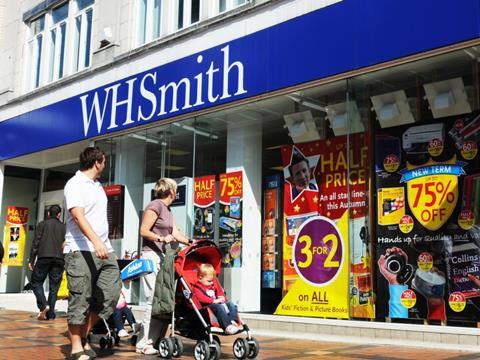 Sales have dipped while pre-tax profits continued to grow at high street retailer WH Smith (SMWH), according to its interim financial results released today.
The group's pre-tax profits increased by 4% in the six months up to February 2015 to £72m, despite like-for-like sales dropping 2%, thanks in part to its buoyant travel business and savings from its remaining high street estate.
In its breakdowns the results show that travel sales increased by 7% to a trading profit of £32m, compared to £30m in 2014, in contrast to a 5% drop in total high street sales.
The retailer said it would "continue to invest in the [travel] business" following "another strong performance", with 25 new units set to open in the UK in 2015.
It also delivered cost savings of £6m in the half year period on its high street estate, with a further £5m identified for the second half, and remains on track for £11m of cost savings for the full year
CEO Stephen Clarke said: "The group has delivered another strong performance. We are seeing improving trends across all formats in travel, and in high street our profit-focused strategy continued to deliver over the key Christmas trading period.
"Of course, none of this would be possible without the hard work of our entire team across the business.
"Looking ahead, we will continue to focus on profitable growth and cash generation while investing in new opportunities in both travel and high street that position us well for the future."
After opening 42p higher than yesterday's 1,397p closing price, shares in the retailer have fallen back 1.3% to 1,383.9p.
Analysts at Investec said of the results that the in-line figures did not reflect the underlying momentum building at the business.
Kate Calvert added: "Positive momentum in travel is building as passenger numbers rise and new contract wins support future growth.
"We view WH Smith as a play on international travel backed by a solid, cash generative high street business."