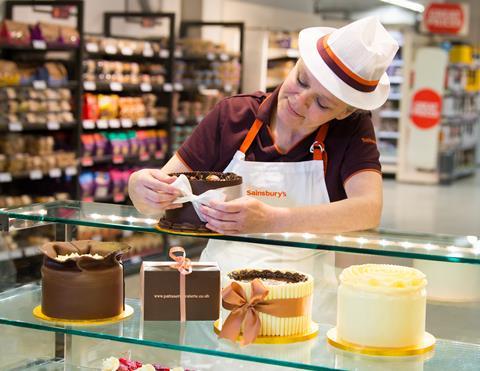 Sainsbury's has extended its trial with Patisserie Valerie to six more stores.

Three months after testing out Patisserie Valerie products at its cake counters, Sainsbury's has widened the trial from 12 to 18 stores.

The six new stores involved - Harrogate, Fosse Park, Huntingdon, Tunbridge Wells, East Mayne and Welwyn Garden City - will sell Patisserie Valerie-branded cakes and pastries ranging from eight-inch gateaux to individual slices.

According to The Grocer's sister publication British Baker, the trial has also been extended for a further 18 weeks.

Sainsbury's first announced its partnership with Patisserie Valerie in April in a bid to offer customers "a wider choice of high-quality products at great value and convenience".

At the same time, the supermarket also set out plans to increase its number of sushi counters from 20 to 50 by the end of the year.

Sainsbury's has gradually been increasing its range of in-store concessions, most recently opening a Crussh 'fit food' café in its Pimlico store last month.