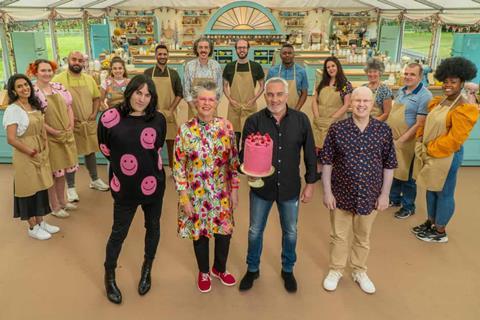 Sainsbury's has struck a multi-year deal to become the new sponsor of The Great British Bake Off – taking over from discounter Aldi, which sponsored the last two series.
The supermarket's Taste the Difference range will be the new broadcast sponsor of Channel 4's popular franchise from 2022, in what it claims has been the biggest sponsorship deal of the show to date.
"We're delighted to partner with The Great British Bake Off, an iconic show with mass appeal that never fails to bring warmth and fun to homes across the country," said Sainsbury's CMO Mark Given.
"This exciting new partnership provides us with the perfect opportunity to celebrate and showcase the quality and innovation that Sainsbury's is known and loved for, whilst cheering on the nation's best home bakers."
Sainsbury's ads will feature across the franchise's TV shows, which include the upcoming 13th series and spin-offs Bake Off: An Extra Slice, Bake Off: The Professionals, Junior Bake Off, the festive specials and The Great Celebrity Bake Off for Stand Up to Cancer.
The retailer said the sponsorship spots will feature "a delicious range of Sainsbury's Taste the Difference products with a surprising twist that pays homage to the Bake Off".
While the deal's value has not been revealed, Aldi reportedly paid Channel 4 an estimated £4m to sponsor its 12th series – double the amount agreed the previous year.
Last year's Bake Off finale was the channel's most watched show in two decades.